Adobe Lightroom 5 lands as beta edges to expiration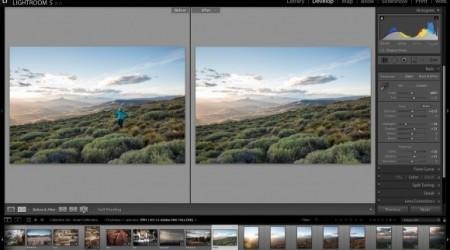 Adobe Lightroom 5 has been officially released, replacing the free beta with a new, paid version. Available either as part of a Creative Cloud subscription or as a standalone app, Lightroom 5 offers a range of photo-editing tools for making quick changes to shots, including automatic landscape straightening and the ability to add in multiple vignettes.
There's also an Advanced Healing Brush, which can be used to smooth out irregular blotches, marks, and other glitches on the image. Interestingly, a new offline feature – Smart Previews – means that modifications can be made without the full library of original files; any tweaks are applied when the library becomes available again.
Although many of the tools Lightroom 5 offers have some overlap with Photoshop features, Adobe expects the apps to be complimentary rather than a matter of either-or. In fact, photos viewed in Lightroom can be quickly opened up in Photoshop; the former is being positioned as a swift way to crunch through lots of processing tasks, with support for user-defined presets for common edits among other things.
It also throws in new exporting options, beyond what Photoshop offers. Photos, videos, and music can be pieced together into HD video slideshows, for instance, or collections of images pieced together into printable books.
Adobe released the beta of Lightroom 5 back in April, and you've still got a little time to use it before it expires. That'll happen on June 30, after which point you'll need to either sign up to Creative Cloud or pay for a standalone copy.
It'll cost you $149 outright, in that case, or $79 if you're upgrading from a previous version of Lightroom. You'll need to be running Windows 7 or 8, or Mac OS X 10.7 or 10.8, in order to install it.