Adobe Lightroom 5 Now Available In Beta Form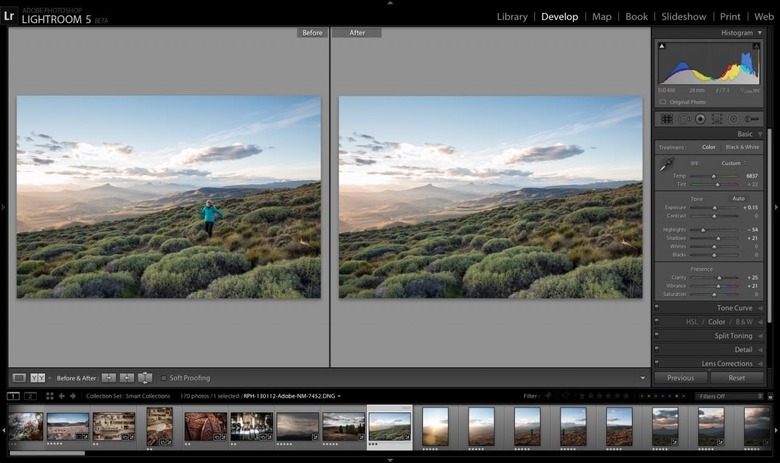 After a little over a year since launching Lightroom 4, Adobe has launched a public beta of Lightroom 5, which comes with some nifty new features. The new piece of software includes Smart Previews and an Advanced Healing Brush, allowing photographers and designers alike to edit their photos with even more detail than before.
The added Advanced Healing Brush allows users to heal imperfections and remove distracting elements in photos, and Smart Previews allow users to continue editing photos without the need for original RAW file. Other than that, there's also the addition of the Upright tool, a Radial Gradient tool, and video slideshows that allow users to combine images, videos, and music to create festive video slideshows.
Lightroom 5 beta is currently compatible with Windows 7 SP 1, Windows 8, Mac OS X 10.7 and 10.8. You can grab the beta right now at no cost for a limited time. Overall, Lightroom 5 seems to be a sizable update over the previous version, and avid users will no doubt enjoy the beta.
Adobe has yet to announce pricing or an exact release date for Lightroom 5, but the beta program will end on June 30, with a release date sometime later this year. The software competes with Apple's Aperture, and in order to compete with Apple on a more competitive level, Adobe lowered the price of Lightroom to $150, so we should be seeing a similar price with Lightroom 5.