Adobe Lightroom 4 Hits Mac App Store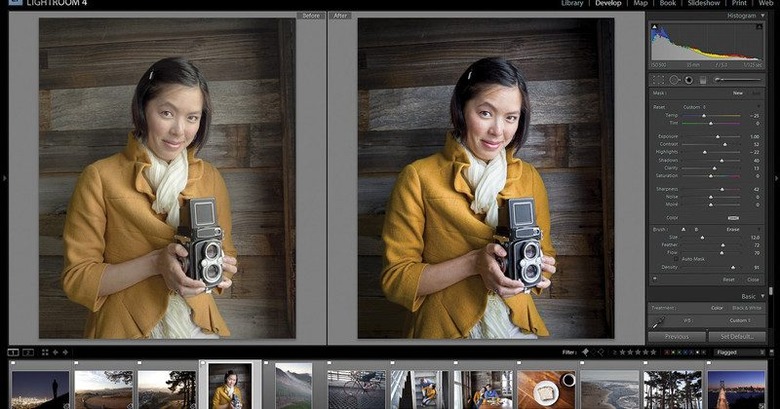 Adobe Lightroom 4 has arrived in the Mac App Store, the first time the photo management and editing software has been distributed through Apple's official download center for OS X. Announced alongside Adobe Creative Suite 6, Lightroom 4 supports not only reviewing of raw photos from your camera but basic editing – including tweaks such as black & white conversion, highlight/shadow recovery, and one-click exposure and contrast adjustment – and social network sharing.
There's also the ability to create macros of commonly-performed tasks, allowing users to repeat frequent changes at the click of a button, or even bulk-edit multiple photos simultaneously. Pictures can then be packaged up into photo books and shared, with geolocation data attached.
It's not just photos that Lightroom 4 supports. Video is also catered for, again with basic editing for things like trims, picture processing and the ability to pull out stills. As you'd expect, if you've got Photoshop or other Creative Suite apps, there's full integration between Lightroom 4 and them. Eventually, Lightroom 4 will be hooked up with Creative Cloud support too.
Adobe Lightroom 4 is a $149 download from the Mac App Store [iTunes link]. If you're planning on buying Creative Suite 6 edition, Photoshop CS6 or Photoshop CS6 Extended, however, it's worth noting that Adobe will sell you Lightroom 4 for $99 in a limited-availability offer.