Adidas Originals smartphone case Review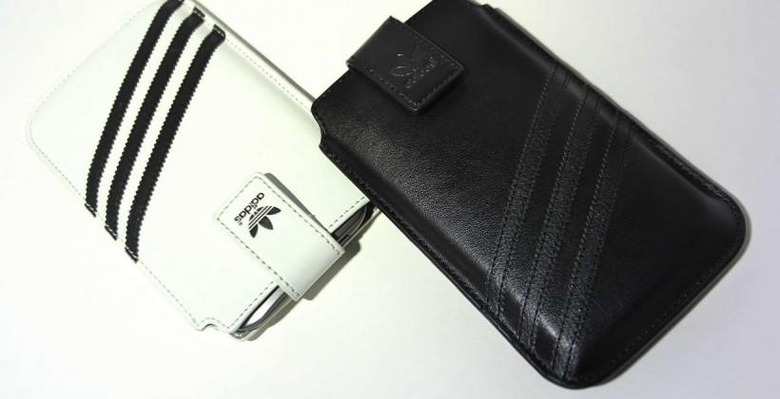 Can the brand with the three stripes bring the same quality to their smart device accessories that they do their sneakers and active wear? That's what we wanted to know when we first heard Adidas Originals would be getting in to the smartphone case business. Our first couple of units are both sleeves made for a wide variety of smartphones and smartphone-like devices. White and black, as simple as they come, ready for everything from the Nexus 4 to the iPhone 6.
As you'll see in our first Adidas Originals accessories run-down, the company is creating cases for a variety of devices. Here we're looking at the XL Universal Sleeve and the XXL Universal Sleeve. The smaller of these two cases is large enough to fit devices like the Nexus 4 and iPhone 4, 4s, 5, and 5s. The XXL unit will be the one you're going to get if you have anything from an HTC One M7 on upward.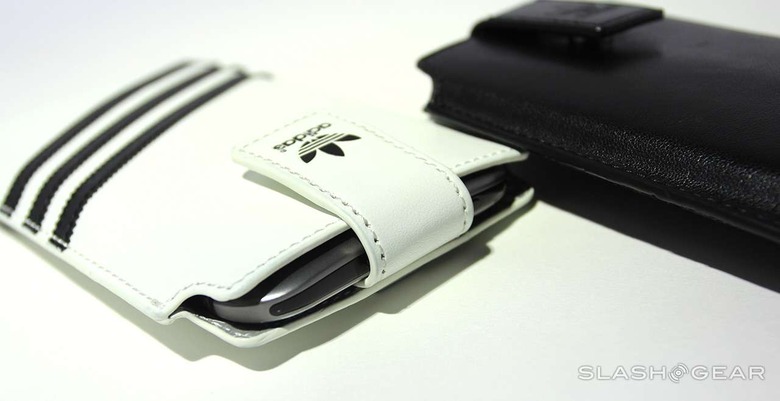 The XXL case we'd recommend for the iPhone 6, LG G2, LG G3, HTC One M7, HTC One M8, Moto X, Moto X (2014), Samsung Galaxy S4, Galaxy S5, Galaxy Note 1 and 2. The Galaxy Note 3 and 4 fit, but they're a SNUG fit. The same is true of the Sony Xperia Z3.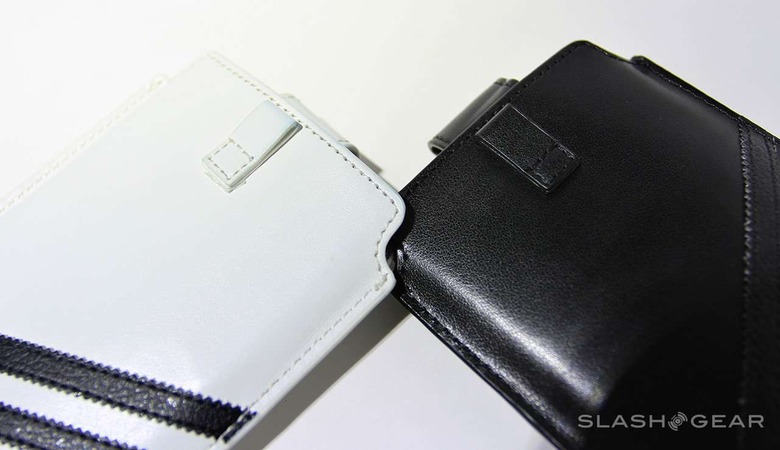 You can use this XXL case with a snug fit, but over time – as with all button snaps – the snap has the potential to break. We've not yet broken ours, but we wouldn't put it past the most rugged users.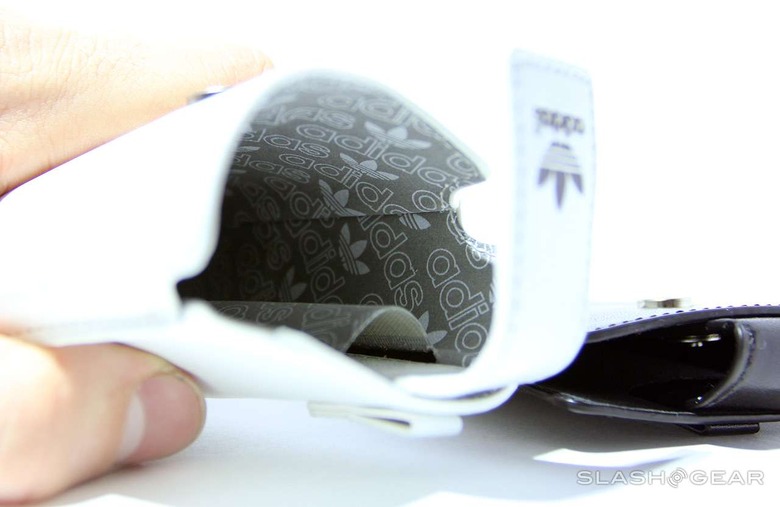 The quality of both of these cases is top-notch. They're made for looks more than they're made for hardcore protection, but they look and feel like a real pair of Adidas sneakers. They're made of the same material you'd be running with, too.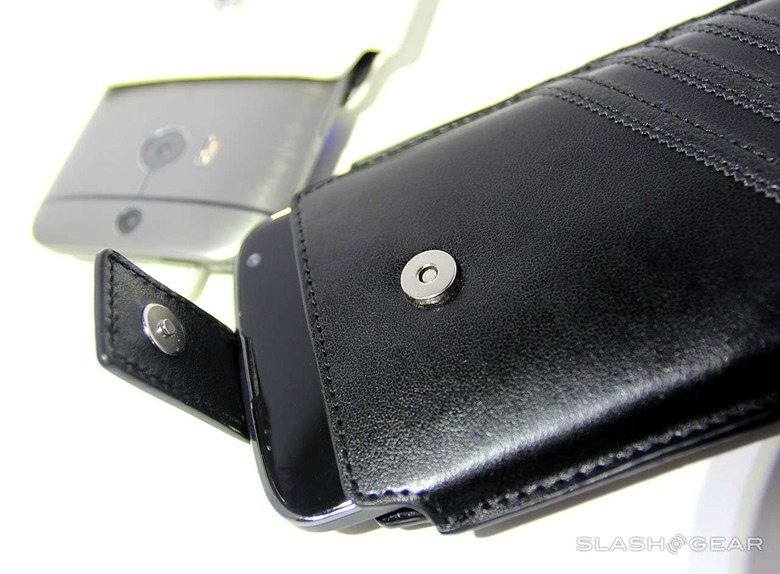 Both cases close with a magnetic snap, and the strap that keeps your device in the case can also be pulled to slide your device out. Easy peasy.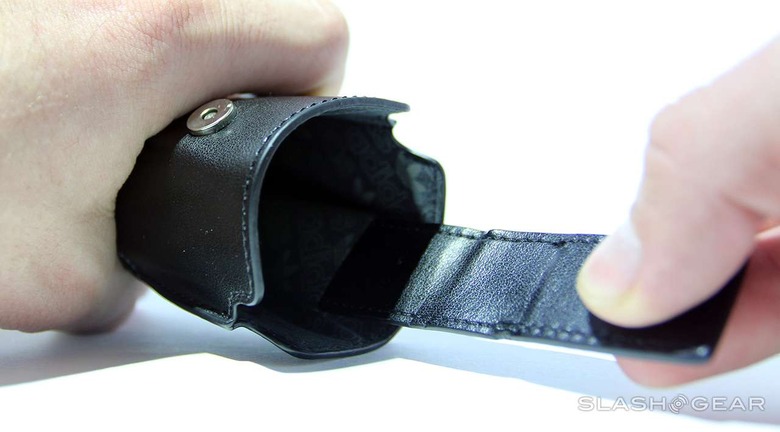 All Universal Sleeves in this series will cost you right around $30 USD. You'll be able to pick up several color combinations – black on black, white on black, black on white, and gold on white at Apple Stores across the country soon. The Gold cases for this Adidas Originals line will be exclusive to Apple Stores, while the rest
NOTE: We've not yet tested the iPhone 6 Plus with this larger case, but given the snug fit we're seeing with the Galaxy Note 4, we'd recommend you physically test the device out in-case, in-store before you buy.