AdGuard Home Is An Ad-And-Tracker Blocker For Your Home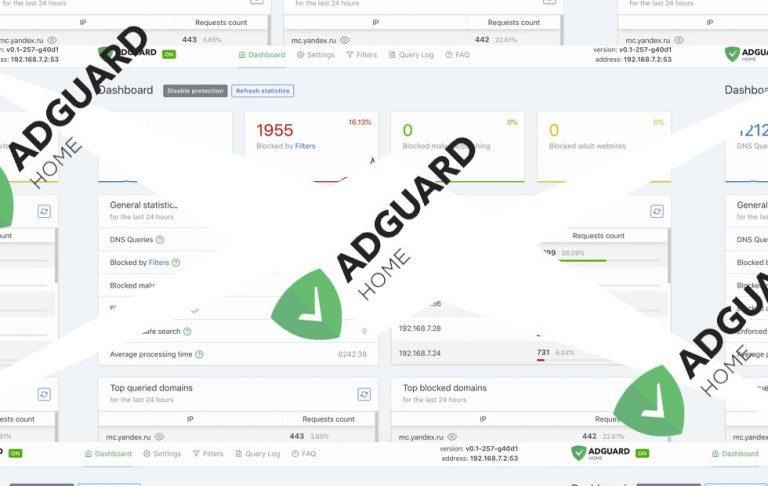 The folks at AdGuard created a service called AdGuard Home, a bit of software that creates a DNS server for your home network to block ad tracking. This is for the people who aren't comfortable with every website using their browsing information to serve ads without asking. This isn't just to block advertisements, it's to block companies like Facebook from watching your every move, using your movements without your permission.
"AdGuard Home is a network-wide ad-and-tracker blocking DNS server," said an AdGuard representative. "Its purpose is to let you control your entire network and all your devices, and it does not require using a client-side program. At the same, AdGuard Home features a web interface to easily manage the filtering process."
This software is what the folks at AdGuard call v0.9. That's not quite what they wanted in a final product, BUT they wanted to release a product right now anyway. Apparently the only big difference between the first version here and the final 1.0 version is the ease with which it'll be installed in a home on a home internet network.
This system can do the following:
• Block advertisements
• Block known malware-infected or serving pages
• Enact parental controls
• Enact Safe Search across all search engines
• Use custom upstream servers
• Display a Query Log
With the Query Log, the user will see how webpages attempt to gain information about the browsing habits of every user. Every request is listed and sorted, and each instance can be Unblocked for future browsing. The log file can be downloaded at any time and always keeps track of the last 5000 queries.
AdGuard Home can be installed on MacOS, Linux (x32 or x64), and Raspberry Pi right this minute. Users can head over to GitHub to learn how to download and run the software immediately. This software is open source, and its creators invite all users with the knowhow and will to improve to help them and contribute in the near future.
As always with this sort of thing, SlashGear takes no responsibility for what the reader of SlashGear does before, during, or after reading SlashGear. Your downloads and installs and all that good stuff are your responsibility alone. Go forth and make all your machines run ALL the software with wild abandon, just don't come knocking at my door when it's all busted up, you crazy kids!