Acura previews more aggressive design with Precision Concept

Acura may be caught up in 2017 NSX excitement right now, but that doesn't mean it hasn't been thinking about what to do with its more mainstream sedans. Honda's luxury arm isn't quite ready to show us the replacements to the TLX and ILX yet, but it is promising a hint of what we might expect with a concept car pencilled in for the North American International Auto Show in January.
Dubbed the Acura Precision Concept, it's what the company says will "help set the direction" for upcoming cars from the firm, "in particular, the next generation of performance-luxury sedans."
Admittedly, it's hard to tell much from Acura's shadowed teaser image today, though there are a few strong cues to be spotted.
The steeply climbing waist lines and broad rear sills have hints of NSX, for instance, and while it's unclear at this point whether the Precision Concept will be a two-door or four-door, Acura is certainly doing its level best to give it a more coupe-like silhouette.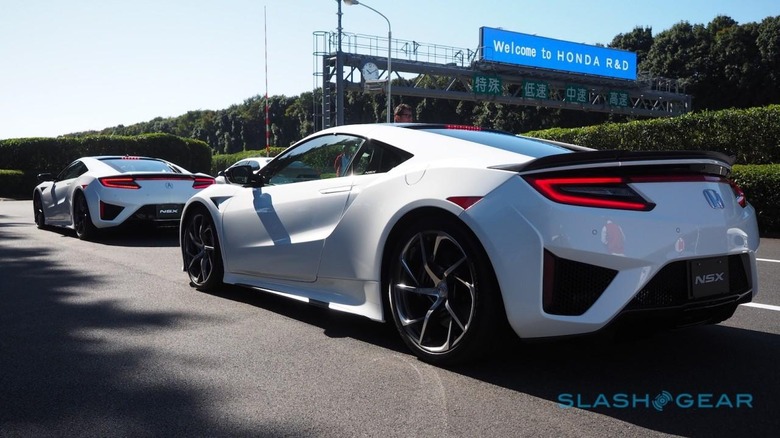 "The Acura Precision Concept will signal the stronger and sharper focus of Acura styling on our core DNA we call 'precision crafted performance'," according to Dave Marek, global creative director for the brand. "It is our intention to more strongly express performance through design," he continued.
Though Acura sales have risen over the past four years, the company's sedan design has arguably played on the conservative side. In contrast, rivals like Infiniti and Lexus have grown more and more swooping and dramatic, while a rise in quality from Honda's own Accord and Civic have closed the gap between them and the TLX and ILX.
SlashGear will be at the NAIAS 2016 in Detroit next month, to see exactly what Acura has cooked up to wow us.