Acer's first Windows 10 S notebook is the TravelMate Spin B1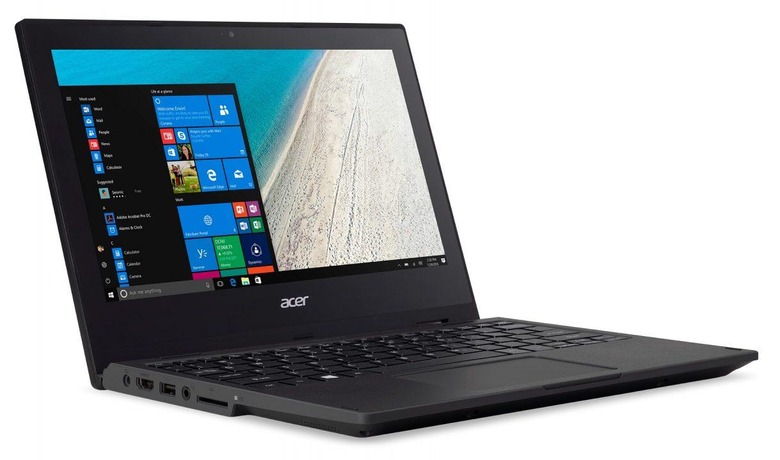 Windows 10 S is barely out of the gate in terms of its reveal earlier today, but hardware manufacturers are wasting no time in announcing new hardware that will support the operating system. One of the first to make such an announcement is Acer, which has just unveiled its new TravelMate Spin B1 convertible. Not only does this have the distinction of being Acer's first Windows 10 S machine, but it's also the first TravelMate convertible.
That means the notebook will feature a 360-degree hinge that allows the display to rotate into the four usage modes most of us expect out of a convertible: laptop, stand, tent, and tablet. Acer is looking to bring this particular convertible into the classroom, hoping that its its four configurations make it an attractive machine for both teachers and students.
The TravelMate Spin B1 also comes with a few features that should help it stand up to some abuse. It's been outfitted with a rubber frame for extra shock absorption and a pressure-resistant display, which should come in handy when kids go a little crazy with the included stylus. Beyond that, you'll find a water-resistant keyboard and a Kensington lock so it can be secured to carts or tables to ensure that no one walks off with it.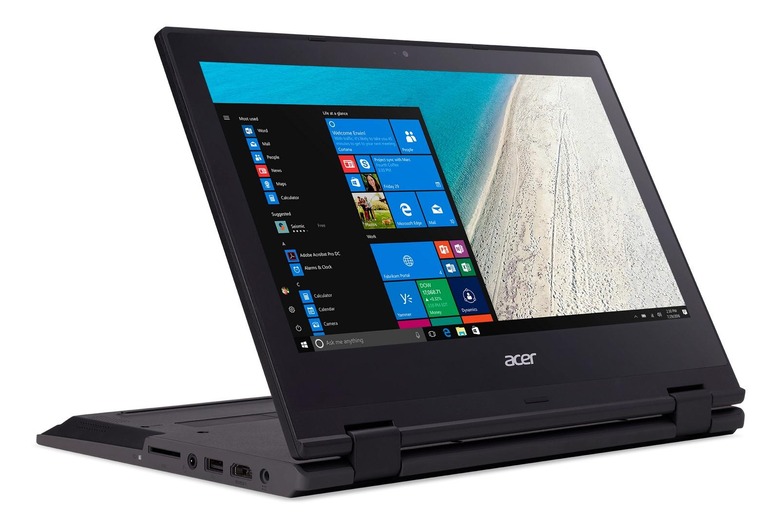 As for technical specifications, we don't see anything too extreme, but what's there should be enough for Windows 10 S in a education environment. The Spin B1 features an 11.6-inch 1080p display and an Intel Celeron processor is running the show. Backing up that CPU is Intel Integrated Graphics with 4GB of RAM and 64GB of storage. With relatively low-powered hardware, the battery will likely become the star of the show, as Acer says that it'll last as long as 13 hours on a single charge.
Along with Windows 10 S, this notebook also comes with support for Cortana, Windows Ink, and Continuum. The notebook will be available later this month for a starting price of $299.99, but don't expect it to be available at retail – Acer says that when it launches, it'll only be available to its education and retail partners.