Acer's clever Aspire R 13 convertible gets Skylake treatment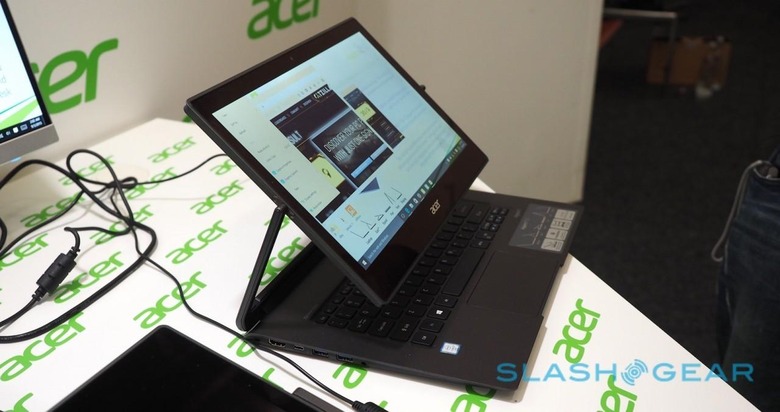 Acer's Aspire R 13 is one of the more interesting convertible notebooks out there. No detachable display section becoming a tablet, or even a fancy 360-degree hinge; instead, Acer gives the touchscreen a whole second pivot-point, allowing the 13-inch panel to flip around and then fold flat onto the keyboard.
It's a design we quietly appreciated back when Acer announced the first-generation Aspire R 13 in 2014, but today the notebook has become even more capable. That's courtesy of an Intel Skylake upgrade, with the new 6th-generation Core chips finding their way into the Acer's waifish frame.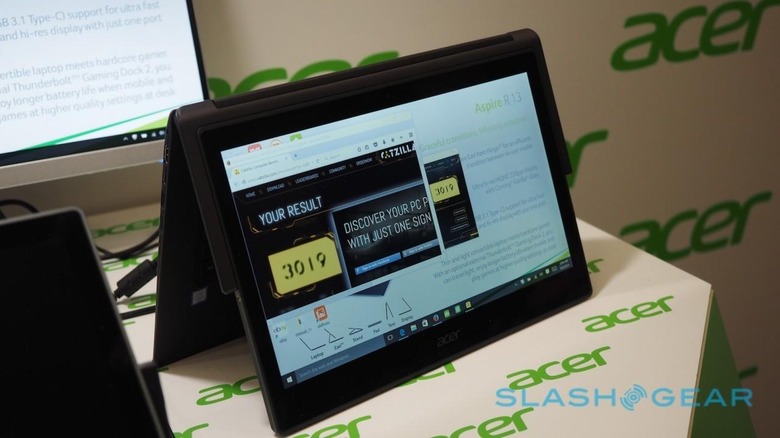 Announced earlier today, Intel's new processors boost mobile graphics particularly, but there are some other improvements that Acer has taken advantage of too.
For instance, the Aspire R 13 is one of the first Skylake-equipped notebooks to include Thunderbolt 3 connectivity. That now uses a USB-C connector, with the high bandwidth – up to 40 Gbps – opening the door to external graphics cards and other peripherals.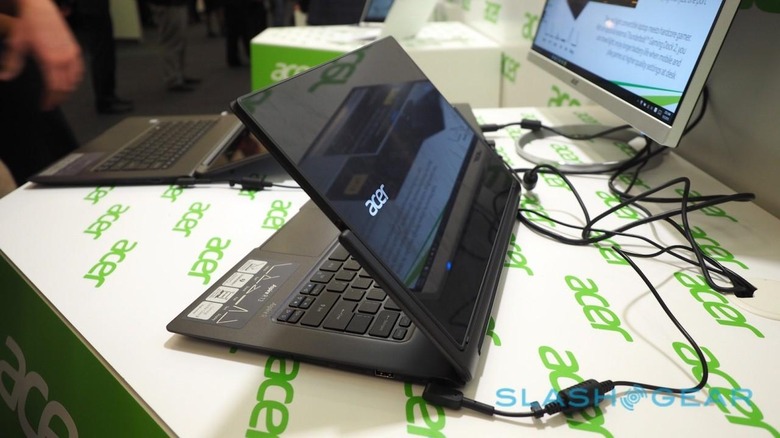 Acer will also offer a dual-SSD array configuration for those who need to have the fastest onboard storage, while network performance is boosted with Qualcomm's VIVE 2x2 802.11ac WiFi.
Build quality is strong, and unlike many convertibles the keyboard actually feels usable for extended typing. The side hinges for the display are particularly impressive, with the panel easy to flip but at the same time feeling stable.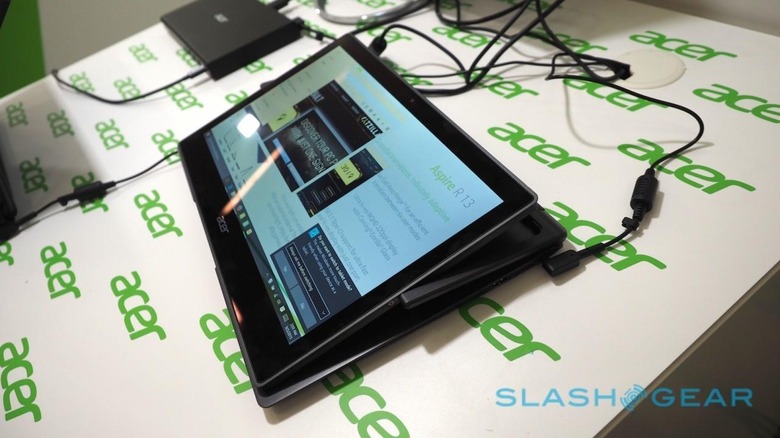 Acer's selection of display is solid, too, with wide viewing angles, and the company throws in a digital stylus, too, for sketching and annotation.
The new Skylake-powered Aspire R 13 will hit the US in October, priced from $899.