Acer's Chromebook 15 is just what Chrome OS needs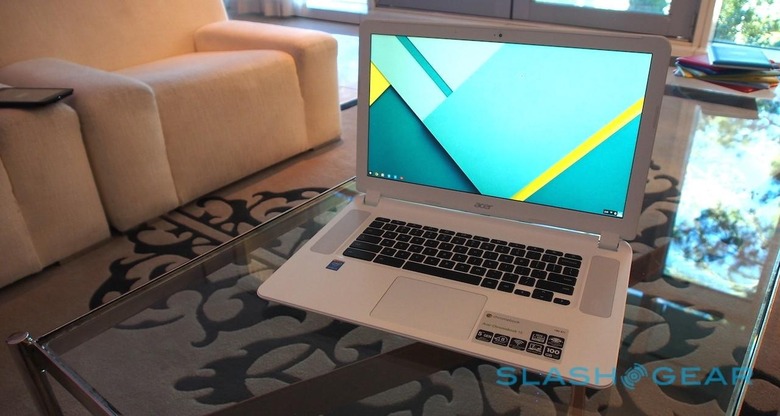 For everyone who has begged for a larger Chromebook, there seems to be several others who can't get their heads around Chrome OS on a bigger than 13-inch display. Acer is wading into that argument head-on, launching the Chromebook 15 at CES this week, and in the process becoming the first manufacturer to offer Google's web-centric platform on a "traditionally" sized notebook. With many seeing Chromebooks as the spiritual successors of netbooks – ultraportable and super-affordable – you can understand the confusion around the Chromebook 15, but it turns out there are several good reasons for its existence.
I caught up with Acer at the show, where senior product marketing and brand manager Eric Ackerson told me he's heard the same thing as I have from consumers: we want bigger Chromebooks.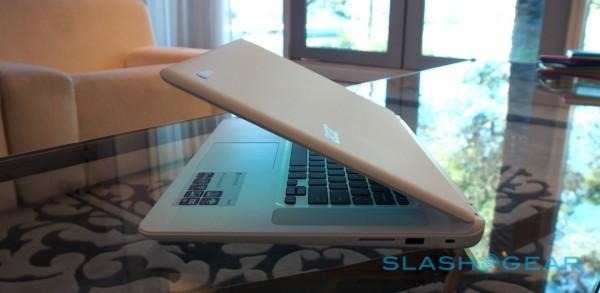 Acer, like other manufacturers, has pushed Chrome OS in the 11-14 inch segment until now. They've been cheaper than their Windows counterparts – the sub-$250 Acer C720 was an eye-opener in late 2013 – and, thanks to the hard-to-wreck nature of the cloud, have appealed to users more concerned with doing the basics than in tinkering with anti-virus and malware protection.
Chrome OS has evolved, however, as the capabilities of web-based software and services have progressed, and all of a sudden the idea of a Chromebook being your daily driver isn't so limiting as it once was.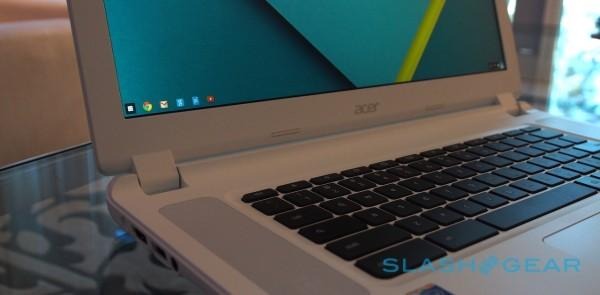 Ultraportables with small screens aren't suitable for everyone, however. In my own case, I've been looking for alternatives to my father's Windows laptop, which as is so often the case has been victim to malware and the inevitable slow-down of age.
Even if he was willing to make the jump to OS X, a MacBook Air has too small a screen, but the power of a MacBook Pro would be an expensive waste. Certainly, he could use an external display, but it's still not an ideal setup for his tiny desk.

A $250 Chromebook 15, however, has the right screen size, is affordable, and does everything users like my dad require.
So, with a target audience already in mind, it's good that Acer's new model follows in the footsteps of its predecessors. Offered in matte white or black, it's plastic of course – you don't get metal construction at $250 – but is sturdy and feels flex-free. Acer's Chrome OS sales to education have come to overshadow its consumer sales, and developing Chromebooks that can keep up with careless kids has meant its regular models are pretty tough, too.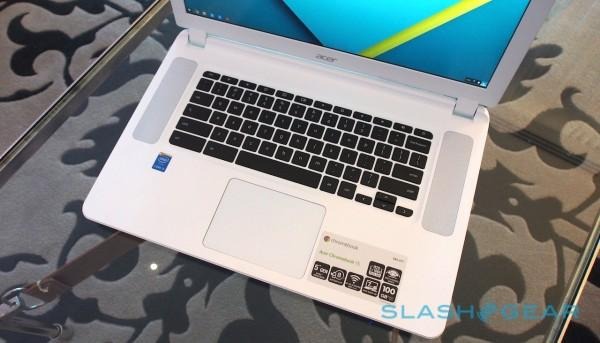 The keyboard is well spaced and the screen is bright and clear; the larger chassis has meant Acer could fit larger speakers, too. It's still fairly slim, however, and 1920 x 1080 resolution is very welcome, even if it's a paid upgrade from the 1366 x 768 that comes as standard.
Connectivity matches what you'd get from a similarly-priced Windows notebook, with USB 3.0, USB 2.0, HDMI, and an SD card reader.
While some may still require convincing that Chromebooks have what it takes to challenge the mainstream notebook form-factors, if Google's platform is to truly compete then it needs to spread beyond just the rucksack-friendly. Look out Windows, Chrome OS really is coming for you now.