AcerCloud adds Android remote access to Acer PCs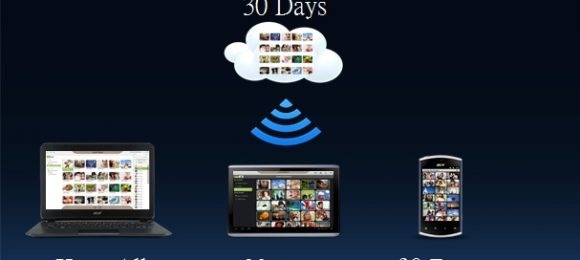 Acer's new ultrabooks – the S5 and Timeline Ultra - also get some glue to hold them together, in the shape of the AcerCloud, the company's new remote access and sync service. Taking advantage of the Acer Always Connect wake-on-WiFi system in the new notebooks – and, Acer says, to be included on all its new consumer PCs from Q2 2012 – the AcerCloud system allows you to remotely boot your computer from standby/hibernation and access files and multimedia on it.
A combination of cloud and local storage is used – all handled automatically – to make sure your data is available as much as possible, Acer says. There's PicStream, for shuffling photos from a smartphone to the PC, and then – Apple iCloud style – sharing them online temporarily for 30 days, along with AcerCloud Docs, to share Word documents and other work in the cloud with revision history.
Finally, clear.fi Media – Acer's wrap around DLNA – can be used to stream content via the cloud or, alternatively, to download a track remotely to a mobile device for offline listening.
Acer says the system will require an Android phone initially, but it's working on a Windows version later; it's unclear if that's Windows Phone or the desktop OS. It will be available in America, Europe, Asia and China.