Acer Aspire Timeline Ultra: DVD-toting ultrabooks with 8hr battery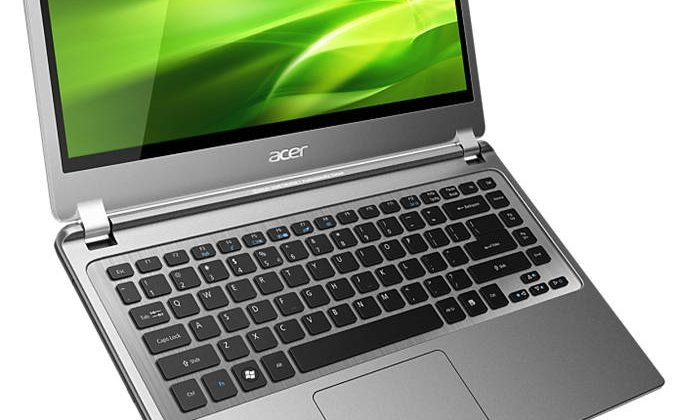 Acer's Thunderbolt-toting Aspire S5 isn't the company's only ultrabook of the day; there's also the Acer Aspire Timeline Ultra, a pair of 14- and 15-inch models with 8hr battery life. Just 20mm thick, despite packing in an optical drive, the two new Timeline Ultra notebooks run Intel Core processors paired with a range of SSD and HDD options.
Like the Aspire S5, there's Acer Always Connect to continue polling your email, Facebook and Twitter messages while the ultrabooks are in standby. Instant-on means the notebook resumes in 1.5 seconds – but still promises a standby time measured in weeks – and you can wake the new Timelines remotely, from your phone.
Dolby Home Theater v4 surround sound promises to make the most of whatever tiny space Acer has been able to squeeze speakers into, and there's HDMI if you want to hook up a larger display. USB 3.0 ports are also to be found, though sadly no Thunderbolt.
Acer's PowerSmart long-life battery technology – promising a 3x longer life cycle than traditional batteries – is paired with a lap-saving thermal system that shouldn't, so the claim goes, roast your delicate parts while hard at work. No word on price, but the Acer Aspire Timeline Ultra models will be on sale sometime in Q1 2012.