Acer wearable due 2014: Smartwatch likely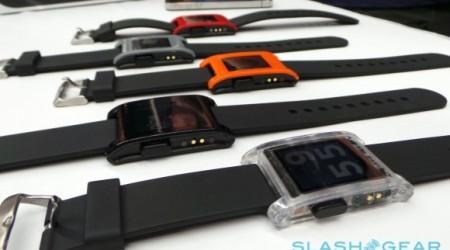 Acer is planning to add a wearable device to its range, but would-be owners shouldn't expect to see anything go on sale until 2014 at the earliest, the company's smartphone chief has confirmed. "We are looking at wearable" ST Liew, president of Acer's smartphone business group, told Pocket-lint, but argued that industry attempts so far have fallen short of ideal, particularly in the balance of usability and battery life.
"Is a day battery enough?" Liew asked. "It might be, if the charging mechanism is easy. You take off your watch at night, throw it on the side and it inductively charges."
According to the Acer exec, that's the sort of thing the company is considering, though any production plans aren't likely to go ahead until next year. Still, it's a market Acer knows it can't afford to sit out, especially with analyst estimates pegging the wearables industry as likely to be worth in the region of $50bn within the space of a few years.
Given Acer's existing footprint in mobile devices, a smartwatch seems the most obvious option for the company to pursue. Such a device could sync wirelessly with an Acer smartphone or tablet, and bring notifications and alerts to the wrist, for instance, much in the way Pebble (shown above) does.
They're not necessarily so easy to get right, however. Sony has repurposed its little-loved SmartWatch into an open-source hack and development platform, for instance, while other manufacturers appear to be waiting for the much-rumored Apple "iWatch" to arrive before showing their hand.