Acer V Nitro, Predator 17X, 21X priced and detailed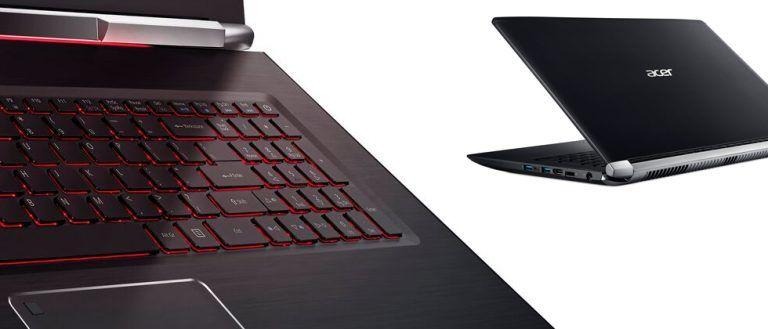 A collection of Acer gaming notebooks have been upgraded, detailed, and/or given their first full release dates and pricing. These include the Acer Predator 21X Notebook, the Predator 17X Gaming Notebook, and Aspire V Nitro. The V Nitro now has NVIDIA GeForce GTX 1060 or 1050 Ti GPU as well as 7th-gen Intel Core i7 processors and an optional 4K (3840 x 2160 pixel) Ultra HD display – that'll be starting at $1199 in February.
The Acer Predator 17X gaming notebook also has a refresh with a 7th Gen Intel Core i7-7820HK processor and an NVIDIA GeForce GTX 1080 GPU. This beast works with a 17.3-inch G-SYNC-capable display and rolls with enough power to work with Oculus Rift or the HTC Vive. This notebook's starting price is around $2,599 and availability remains TBD for this update. See our Acer Predator 17X gaming notebook Review to get a better idea of what this computer is all about.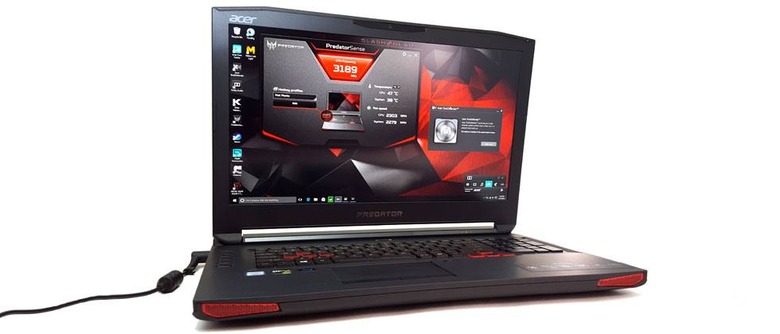 The Acer Predator 21X – one of the strangest pieces of equipment we saw at IFA this past September – has newly details specifications, pricing, and availability. This more finalized version of the notebook has 2x NVIDIA GeForce GTX 1080 graphics cards in SLI as well as an overclock-capable 7th-gen Intel i7 processor. Also onboard is Tobii eye tracking technology and 64GB of DDR4-2400 RAM.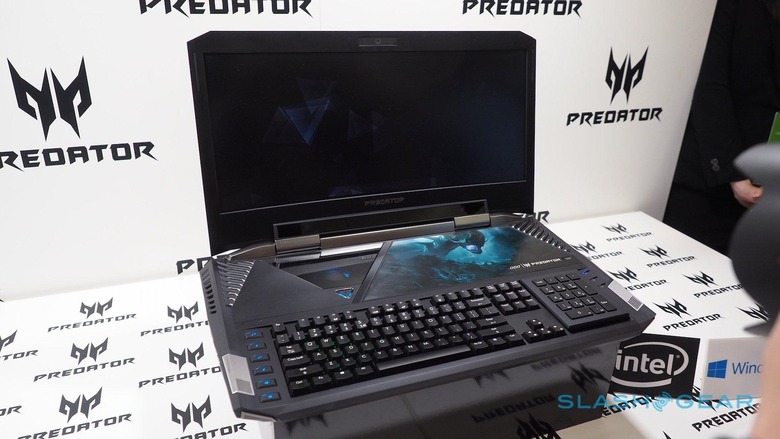 This monster of a curved-display notebook has up to four 512GB solid state drives in RAID 0 configuration (that's set to include 2 NVMe PCIe SSDs). A 7200 RPM hard drive with up to a 2TB capacity can also be added. If you're going in on a super-strange super-high-end notebook like this, you may as well go all the way.
SEE: Acer Predator 21X curved-screen notebook hands-on
Users will be able to attain the Acer Predator 21X with its curved display starting in February of 2017. This notebook will start at MSRP $8,999 USD. Cross your fingers and you might find it at your local gaming enthusiast's shop this Spring.
Also appearing in the Acer gaming collection this week is the Aspire GX desktop in its GX-785 configuration. We don't know one whole heck of a lot about this desktop machine as of yet – but we can tell you it's mostly black and has several striking red features around its frontside. You can probably imagine the processors and RAM and whatnot inside – we'll find out pricing and release information soon.