A Curved Display Notebook? Acer Predator 21 X Wows With Vast Laptop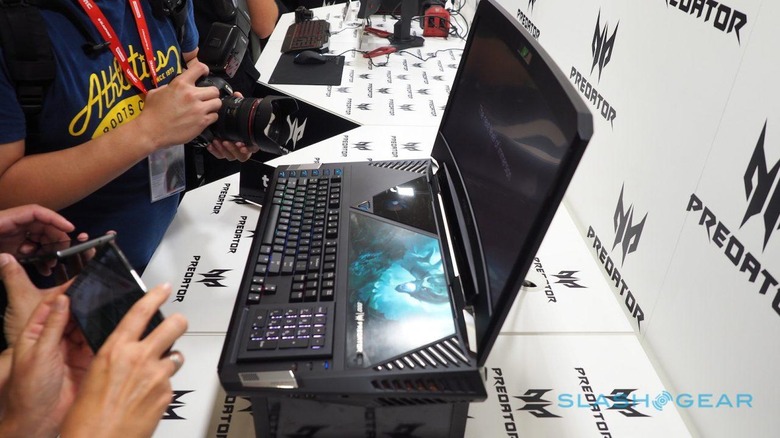 Curved displays are gradually making their way into the living room and onto the desktop, but so far laptops have been relatively immune to the charms of a flexed panel. That's something overdue, Acer believes, and so gamers have the promise of the Predator 21 X on the horizon, a vast, 21-inch portable with the world's first curved notebook display.
The display itself runs at 2560 x 1080 resolution, and is driven by dual NVIDIA GeForce GTX 1080 graphics cards in SLI. That means NVIDIA G-Sync support, too, while Acer also bakes in four speakers and two separate subwoofers along with Dolby Audio support.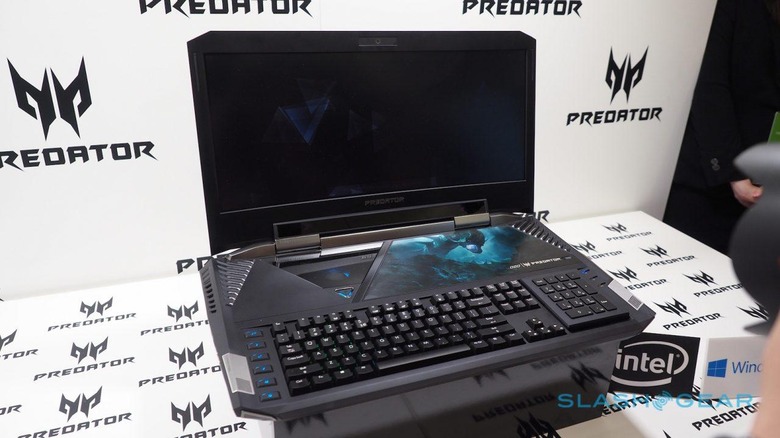 You might need all those speakers, too, since Acer has squeezed a full five system fans into the Predator 21 X. Three of them are AeroBlade metal fans for their slimness.
They're needed to cool the new 7th Generation Intel Core processors, the Kaby Lake family.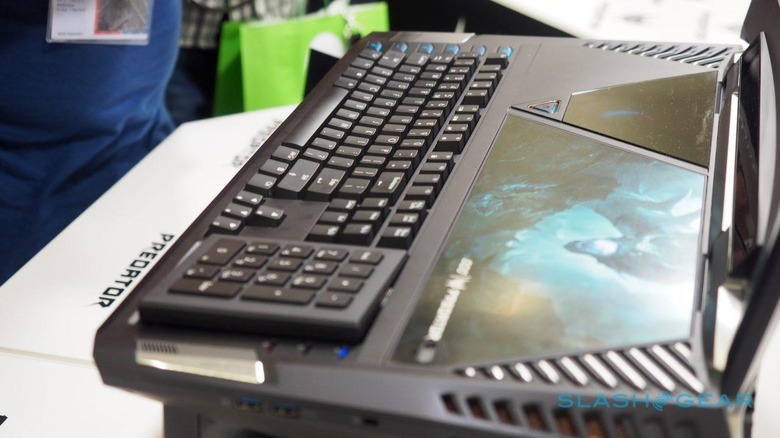 Meanwhile, the sheer scale of the notebook has given Acer plenty of room to fit in a full-sized keyboard. That uses Cherry MX switches and has user-adjustable RGB backlighting, which can be individually tweaked for each key.
Alongside it is a numeric keypad, which can be flipped over to reveal a touchpad.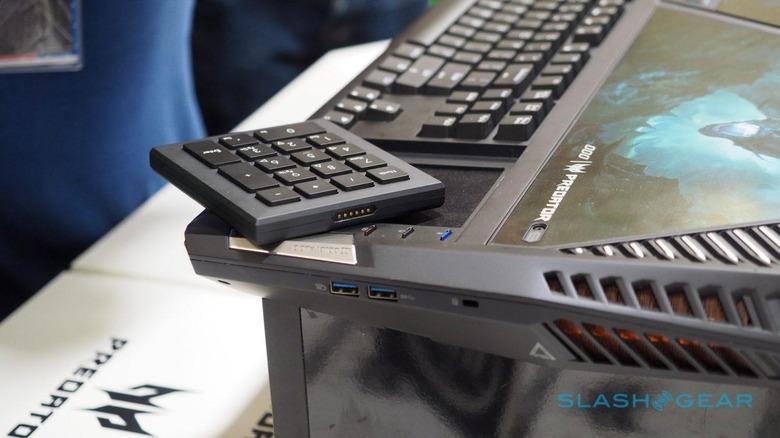 Around the display, Acer has fitted a Tobii eye-tracking system which – with a combination of infrared sensors and software – promises an extra degree of interaction with compatible games.
For instance, the Predator 21 X can figure out which way you're looking in the game and adjust the view on-screen according; target a character's weapon simply with a glance; and taking cover behind objects by staring at them.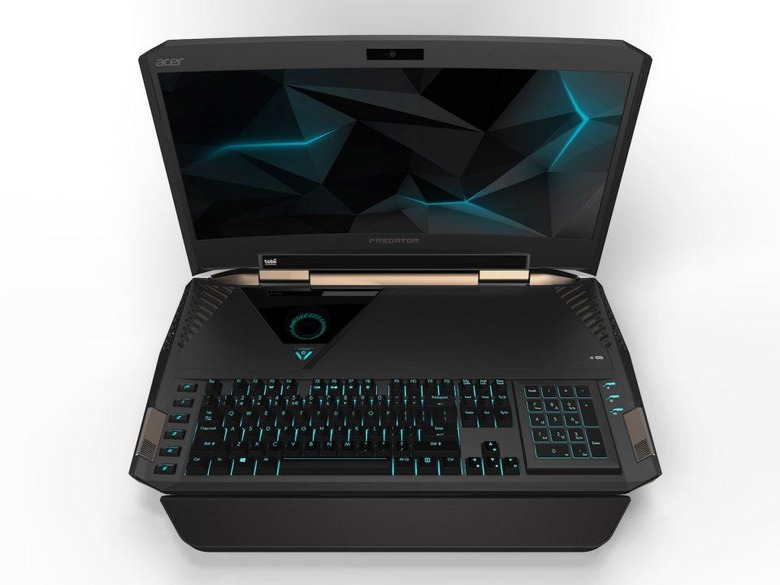 Up to 64GB of DDR4 system memory will be supported. As for storage, there's support for two SATA/PCIe SSDs, two SATA SSDs – with RAID 0 support – and a single hard-drive.
Just make sure to bring a bag with a sturdy shoulder strap. The Predator 21 X measures in at a hefty 568 x 314.5 x 83.25 mm, and tips the scales at a not-inconsiderable 8 kilograms, or more than 17.5 pounds.
Battery life, at this stage, is to be determined but this definitely feels like more of a luggable-desktop-replacement than a truely portable gaming notebook.
As for how much it'll all cost you, Acer is yet to confirm pricing and availability for the Predator 21 X.