Acer teased us with a mighty Android gaming tablet a few months back, and now it's time for the Acer Predator 8 to take the stage. The 8-inch slate made its official debut at IFA 2015 this morning, pairing Intel's Atom x7 processor and a 1920 x 1200 display with some tweaks the company insists should make it a gamer's favorite.
Despite the ample specifications, it's a surprisingly compact device. At 12.35 ounces and 8.7mm thick, it's comfortable to hold even one-handed – though not much use, admittedly.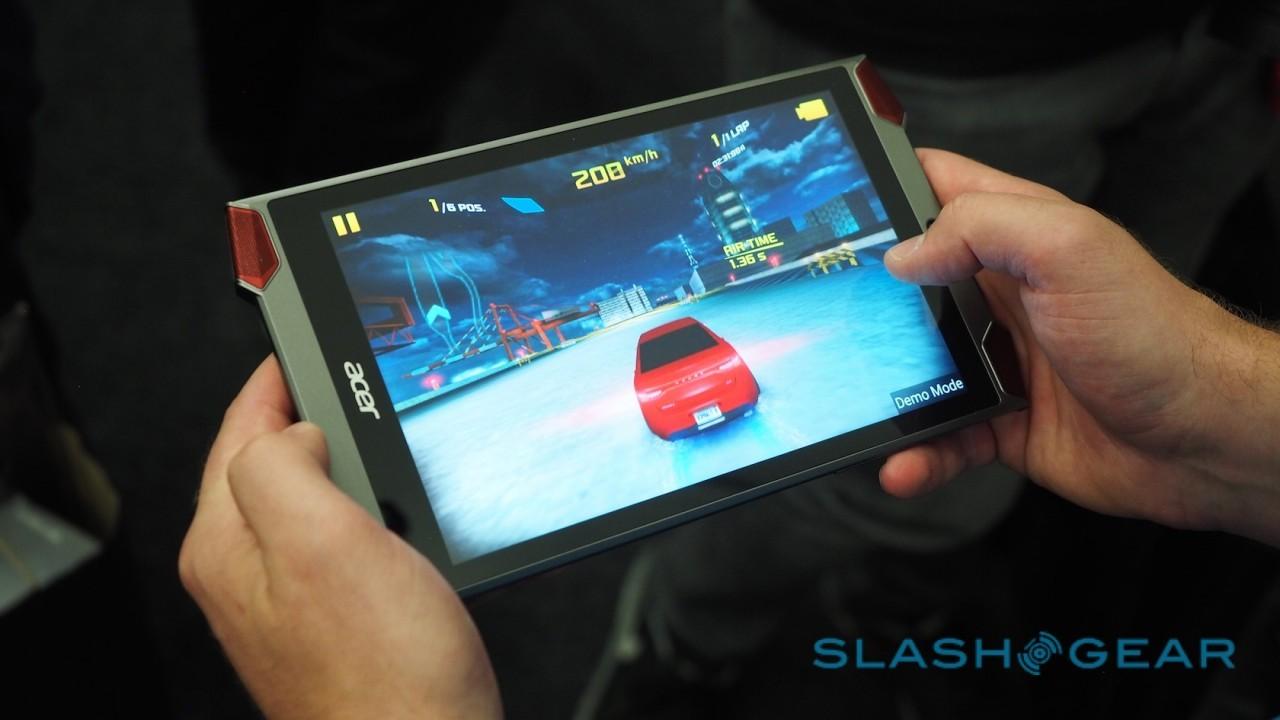 However, there's enough bezel that you can grip the Predator 8 with two hands in landscape orientation and not end up covering the screen. You'll still be getting fingerprints on it, mind, as Acer isn't fitting hardware control buttons.
Instead you get on-screen controls, though Acer is talking up its haptic feedback which the company claims gives the feel of a physical pad.
Having briefly played with it I'm not entirely sure that's the case, though the whole thing seemed responsive when playing Asphalt 8, which will be preloaded.
It's a great screen, too, with bright colors and wide viewing angles. Acer has thrown in what it's describing as a denser touch matrix, too, for both more accuracy as well as the ability to use anything with a roughly 2mm nib as a stylus.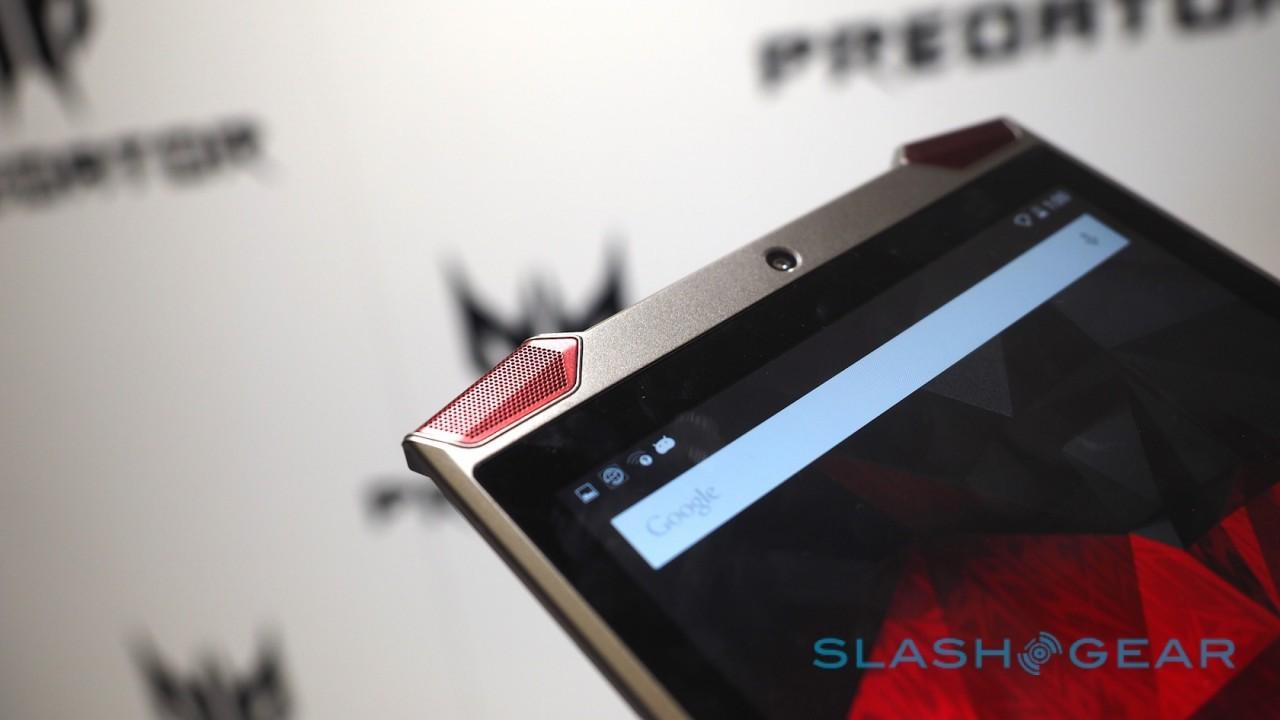 Those four speakers? Acer is playing up the Predator 8's audio talents – it's dubbing it Predator Quadio, in fact – with Dolby Audio support. They certainly crank up loud, sufficient for the Asphalt 8 road noise to be audible above the IFA crowd.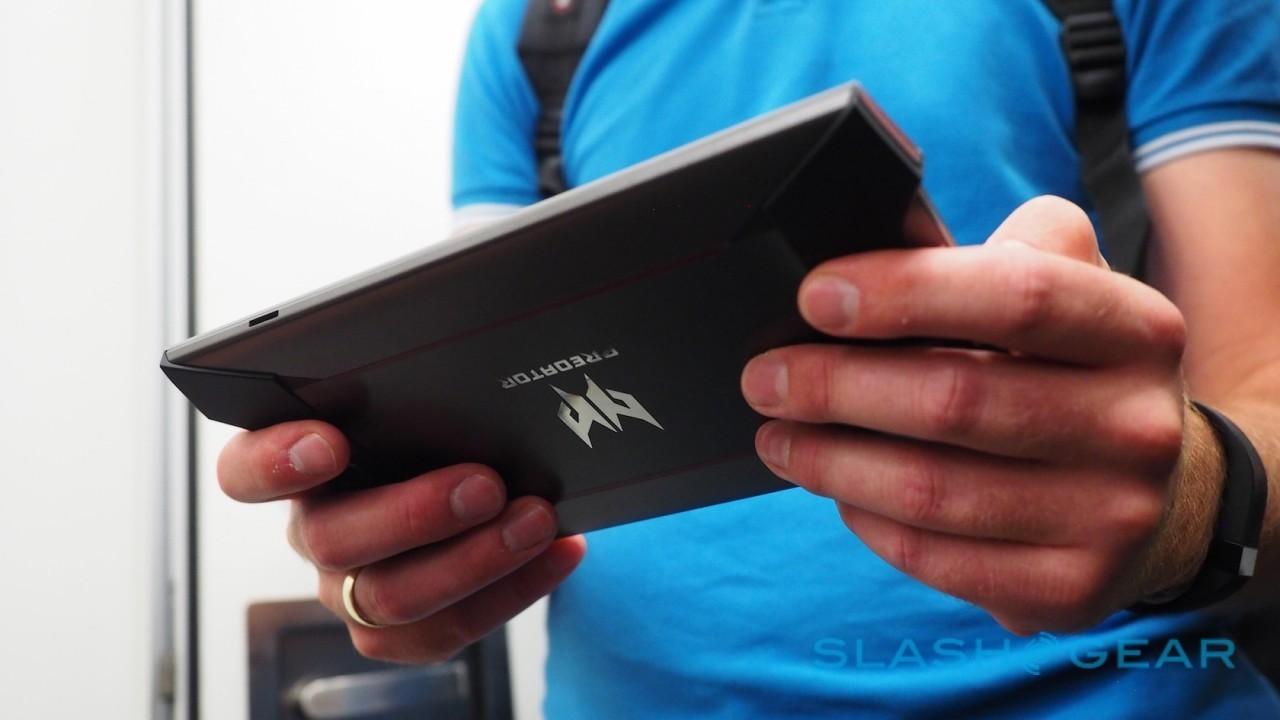 It's all a little reminiscent of the NVIDIA SHIELD Tablet, in fact, including the competitive pricing.
When it lands in the US on November 6, the Acer Predator 8 GT-810 will be priced at just $299.99.