Acer Smart TV product deluge tipped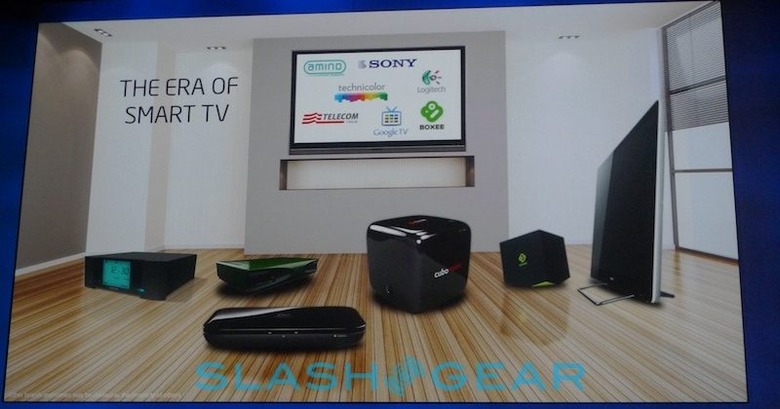 Acer might not be a name we generally associate with HDTVs, but that could be changing according to industry sources in Taiwan.  DigiTimes is reporting rumors of Acer's continued push into the Smart TV segment, including further set-top boxes and integrated HDTVs.
The company took to the stage with Intel earlier this week to launch its Smart TV STB, based on the chip company's CE4100 media processor and running Microsoft's new Windows Media Center Embedded OS.  Acer expects to launch its Revo 2 STB early in 2011.