Acer Revo One RL85 Entertainment Center gets slick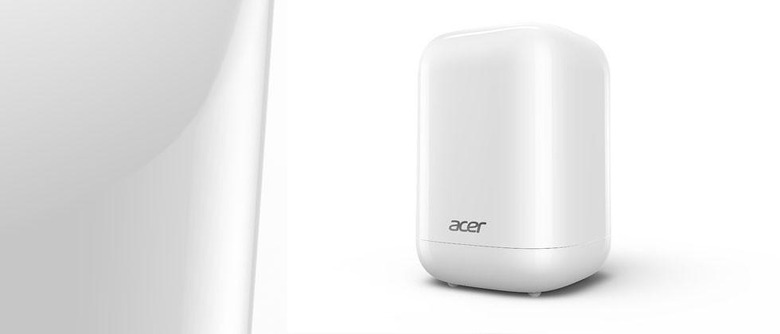 The Acer Revo One RL85 Entertainment Center is a relatively small computer meant to sit out in the open – up near your television where you can see it. Inside you'll put your movies, your internet-connected video and music, and the ability to sync with devices like your smartphone or tablet. This machine works with HDMI and Mini DisplayPort for dual-display support, and the ability to power 4K2K ultra high-definition monitors as well as 4K televisions – just so long as you've got enough processing power inside.
Several Acer Revo One RL85 models will be offered, each with different innards. Some models work with 5th-generation Intel Core i3 processors, while others work with Core i5 processors. This device has space and support for up to two extra swappable HDDs as well.
Two configurations come with Intel HD 5500 Graphics and as much as 8GB RAM, and all configurations run Windows 8.1.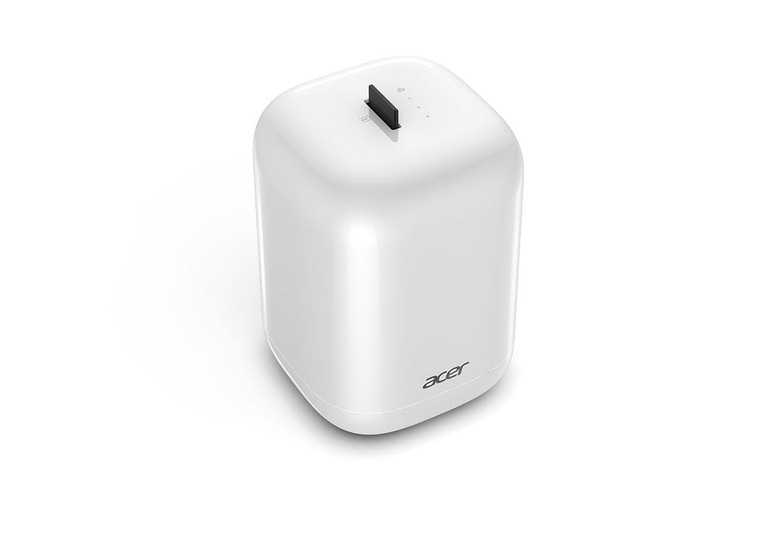 The body of the Acer Revo One RL85 is 4.19 x 4.15 x 6.1 inches – that's 6.1-inches tall, and nearly as deep as it is wide.
There's one exterior color available – glossy white. In addition to a single ethernet port on its back, you'll find 802.11ac protocol-enabled Wi-Fi inside.
Up top you'll find an SD card slot behind a small door. This allows easy, quick access to physical media and transfer – if a friend comes over with a movie on card, for example.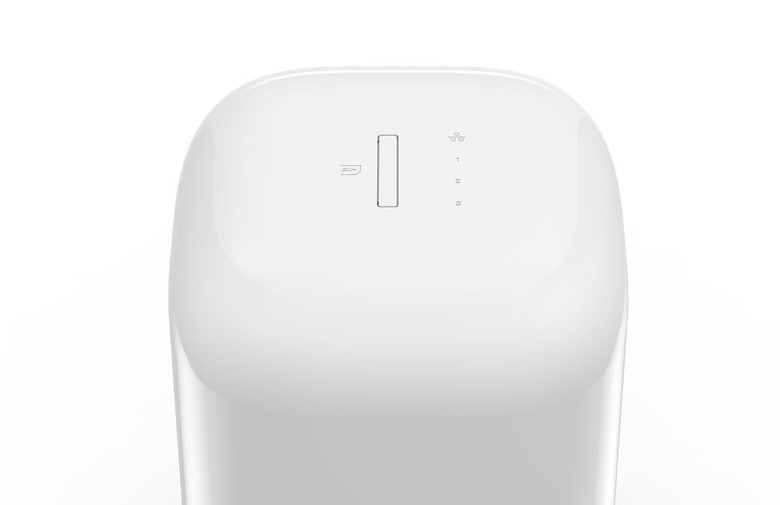 Have a peek at the column You don't want a TV box to see why you might want to consider this device instead of a TV stick or smart box of any other kind.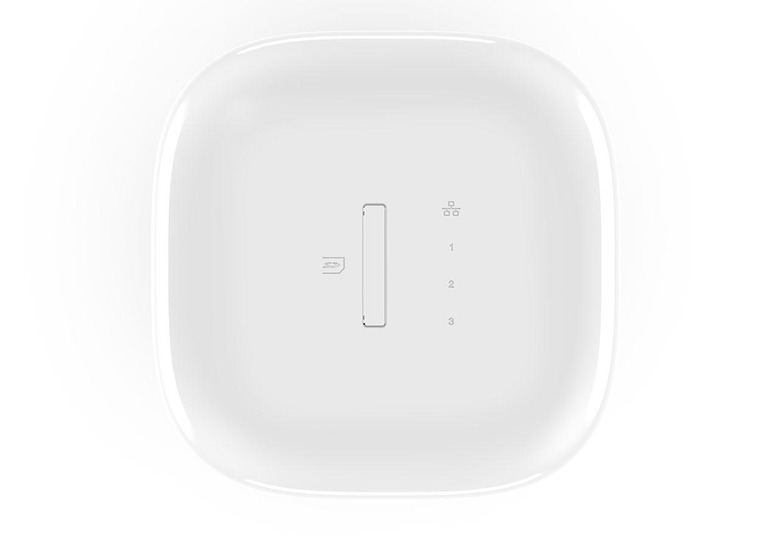 Also up top you'll find four LED lights under the surface to show the status of each hard drive and LAN.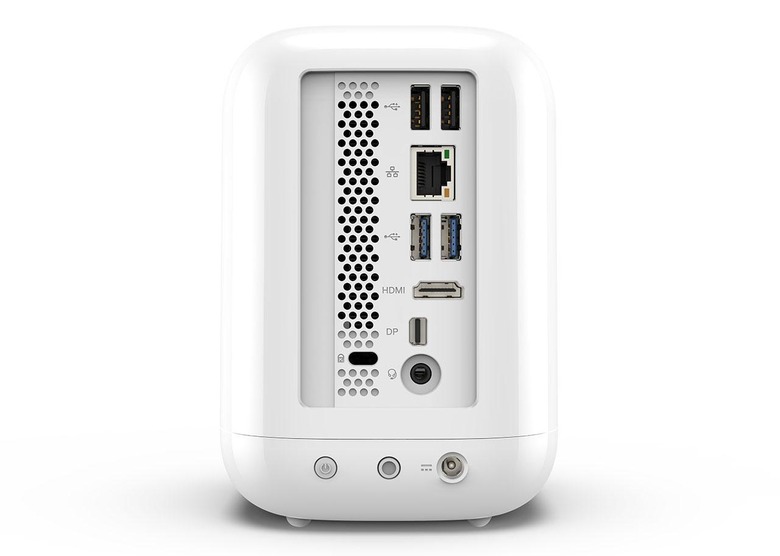 On the back of this device in addition to the ethernet port, you'll find 2x USB 3.0, 2x USB 2.0, Mini DisplayPort, full-sized HDMI port, headphone/speaker port, Kensington security slot, and power cord slot.
That last little circle is a secure latch, allowing the device to be opened with a pen.
MSRP for this computer starts at $249.99, and Acer is making configurations available starting this week.