Acer prioritizes Tablets over netbooks; Plans "Shuriken" screen ultraportable for May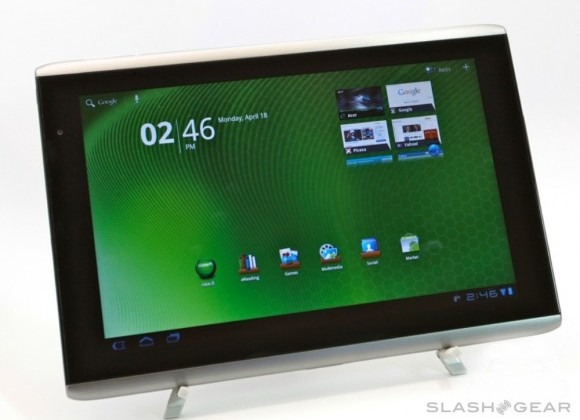 We may receive a commission on purchases made from links.
Acer may have lost a CEO over arguments whether tablets and ultra-mobility was the future, but the company isn't acting too conservatively even with a PC stalwart at the helm. According to the latest rumors, Acer is phasing out netbook orders in favor of tablet production, with slates like the Acer Iconia Tab A500 – which went on sale today for $449.99 – replacing Aspire One netbooks. Meanwhile, the company is also reportedly using advanced "Shuriken" displays to create ultraportable notebooks offering more screen with less bulk.
Acer has reportedly ordered as many as 500,000 10.1-inch touchscreens, for use in its tablets, though even then that's not as many as the company was apparently hoping for. Apple's demand dominance in the touchscreen segment has meant that Acer will only reach 70-percent of its shipment forecast at most.
As for Acer's remaining notebook plans, according to component sources the company is using so-called Shuriken screens, produced by LG Display, to create ultraportables with bigger than average panels. A new model, set to debut in May 2011, will have a 14.1-inch screen in the same form-factor as a 13.3-inch notebook, thanks to the Shuriken panel's minimal frame (down from 12mm to 8mm) and scant 4mm thickness.
However, the screen technology is around 50-percent more expensive than traditional notebook displays, and Acer is reportedly intending to use this initial, unnamed model to gauge consumer willingness to pay for a bigger screen in a compact form-factor. If buyers are willing to dig deep into their pockets, the Shuriken panels could become a key aspect of Acer's range.