Acer preparing NVIDIA Ion 2 netbooks/nettops?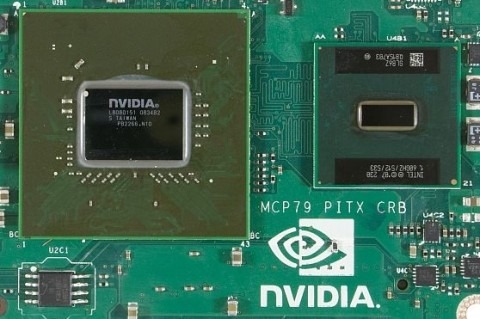 Details on NVIDIA's Ion 2 graphics chipset are still relatively scarce, but according to a DigiTimes report the company have already got at least one big-name buyer.  Acer have apparently placed orders for the Ion 2 to accompany their upcoming Atom N450, N470, D510 or D410 based notebooks and nettops, and though there's no specific release schedule given, Acer is believed to be planning to release Pine Trail netbooks from January 11th 2010.
Since Pine Trail moves the Northbridge functions onto the CPU (as opposed to the Atom N270, which had a separate Northbridge), Ion 2 will be more like a standalone GPU than the original chipset design.  The GPU is expected to support a greater number of shaders, be smaller its predecessor, and more power efficient; NVIDIA have declined to comment on the Acer rumors.