MSI, ASUS, Acer and Lenovo prepping Atom N450 netbooks for January 11th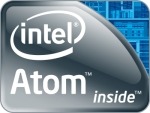 MSI's rumored plans to corner the Pine Trail netbook market this month look to have been put on hold, with the company named as one of four firms – the others being ASUS, Acer and Lenovo – set to launch Atom N450 based models on January 11th.  The new timescale apparently complies with Intel's launch schedule, with the N450 set to officially debut on January 10th, ahead of the Atom N470 processor's arrival in March 2010.
According to DigiTimes, however, vendors are cautious about sales of the N450 netbooks, and anxious not to see the same stock backlog as happened earlier this year.  Existing models are being discounted to clear them from shelves, and there'll be competition for the big four names from smaller firms such as Clevo and Malata.