Acer Predator Z35 Ultra-Curved Gaming Monitor Hands-On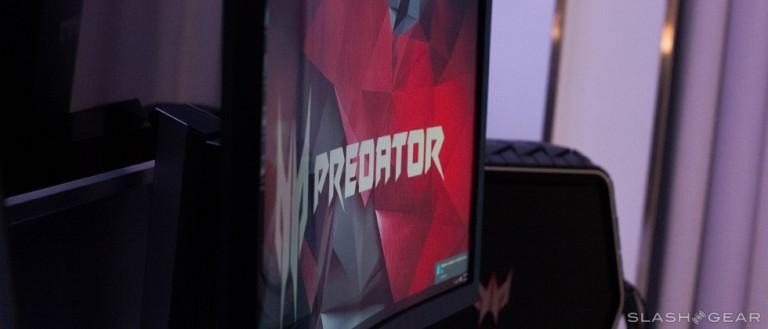 Acer is on fire when it comes to oddly enticing monitors this year already, starting here with the Predator Z35. This is a 35-inch "ultra-curved" gaming monitor from Acer, rolling with an ultra-wide FHD panel and NVIDIA G-SYNC technology under the hood. That means there's a real-deal NVIDIA G-Sync chip behind the scenes, working in concert with your NVIDIA GeForce graphics card for the smoothest graphics you've ever seen.
We've not had enough experience with this monitor yet to tell you how excellent it is or isn't when it comes to gaming. We CAN tell you that it looks really nice doing the basics. Once we get this monitor out on the open road, we'll be rolling with its ability to overclock to a 200Hz refresh rate – which will be neat.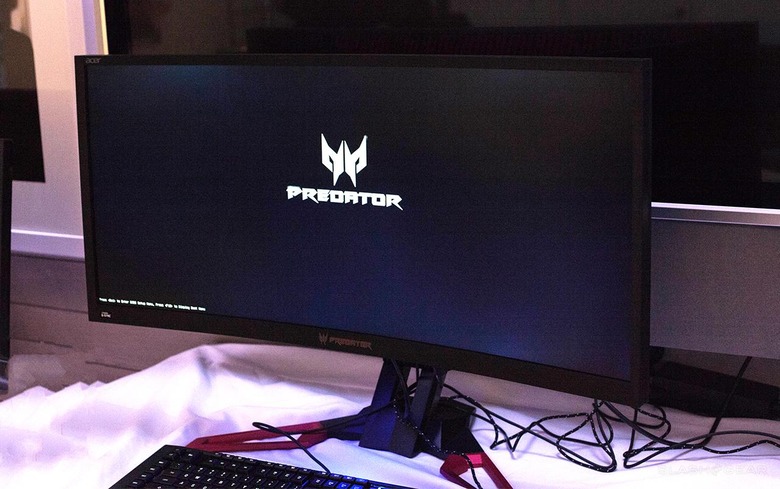 This monitor also has DTS audio – meaning you'll be able to blast the sounds of your crushing blows in the game of your choice from the monitor's speakers with real loudness – if you're not the headphones type, that is. That's DTS Sound with 2x 9w speakers, so it's dual-blasting time.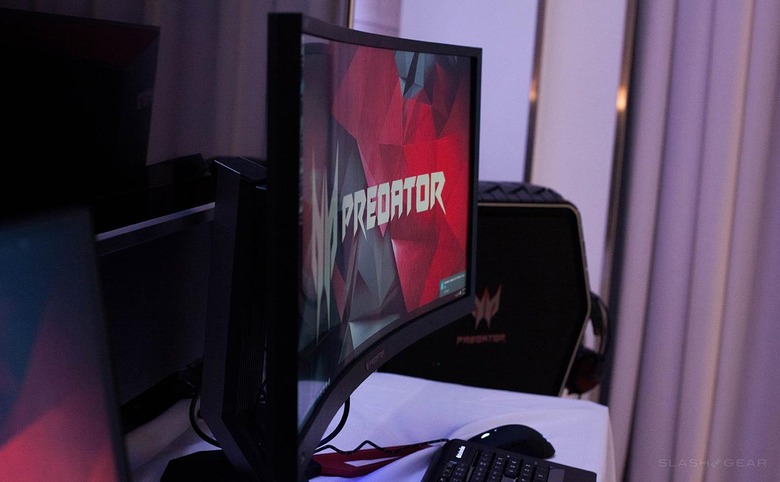 Wait, what? What is NVIDIA G-Sync?
Under the monitor is an aluminum base with underglow lighting – when and if you want it. As you can see here, this model has its lights turned down for what.
The backside and the base have some rather intense red accents – bright in the light, and toned down in the dark.
This monitor was just released last month (December) and will cost you a cool $1199 USD dependent on your source. Have at it.
Photos by Chris Scott Barr