Acer Predator Gaming Line Explodes: All The New Model Details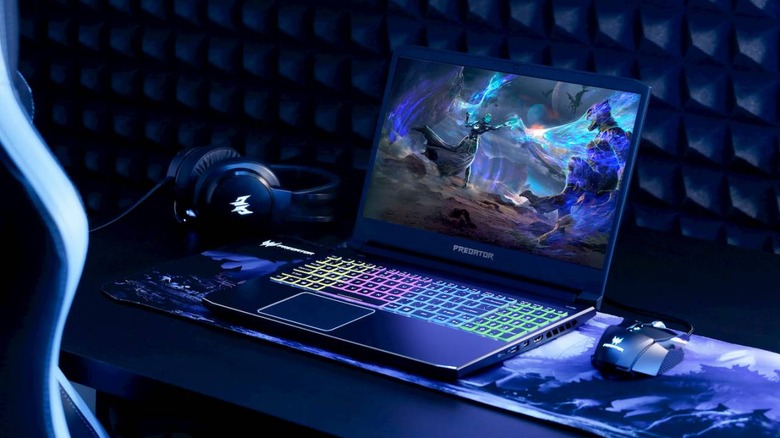 Acer held an event in New York City today where it announced a lot of new products, and its Predator line in particular got a lot of love. Not only are we getting a pair of new Predator Helios laptops, but we'll also see the company launch a new gaming desktop, a new display, and a collection of accessories. There are even more products aimed at gamers outside of the Predator lineup, as Acer is launching two refreshed Nitro notebooks as well.
Predator Helios 300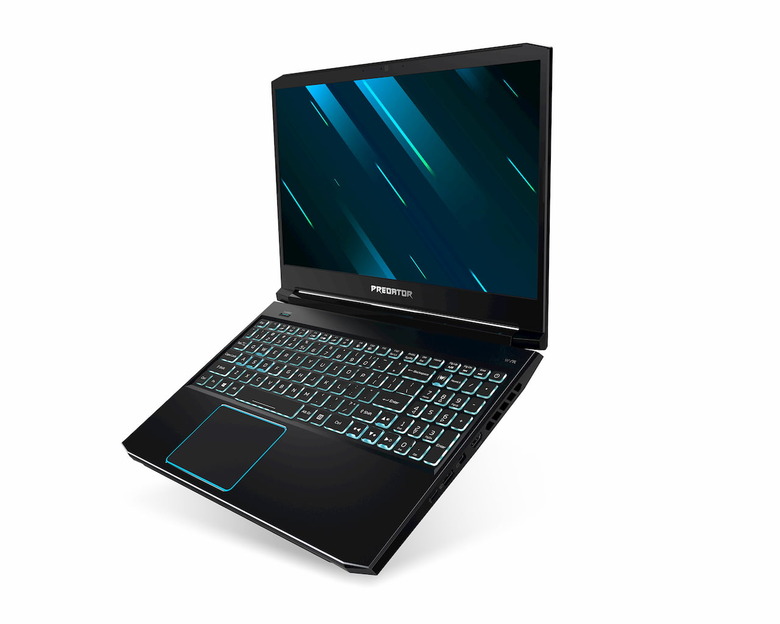 Perhaps not as impressive as the high-end Helios 700 with its slide-out keyboard, the Helios 300 is probably still a good choice if you're looking to pick up a gaming laptop without going bankrupt. Outfitted with a GeForce RTX 2070 Max-Q GPU, up to a 9th-gen Core i7, as much as 32GB of RAM, and two NVMe SSDs configured in RAID 0, the Helios 300 makes for a pretty solid mid-range gaming laptop.
Of course, the Helios 300 is a name we've heard before, so this is something of a refresh with a redesigned metal chassis. You'll have your choice of either a 15.6-inch or 17.3-inch FHD IPS display, and in both cases, that display will be running at 144Hz. Just like the Helios 700, Acer focused on cooling in the 300, outfitting the machine with one of its AeroBlade 3D fans. We'll see the new Helios 300 series launch here in North America this month, and with a starting price of $1,199.99, these notebooks are less than half the cost of the Helios 700.
Nitro 7 and Nitro 5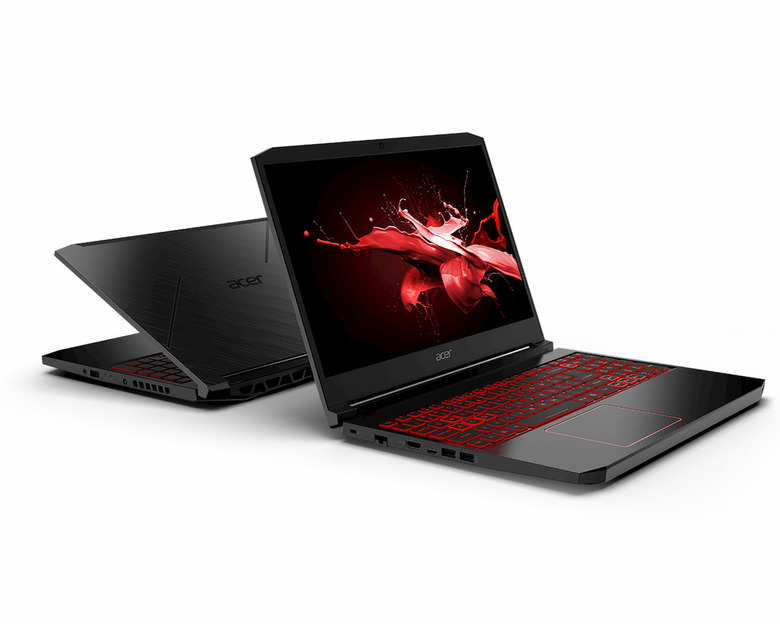 The new Nitro notebooks seem to be more of a footnote to the new Predator notebooks, as Acer says both are directed more toward casual gamers. In both cases, Acer didn't get very specific about hardware, saying only that both come with up to 32GB of DDR4 RAM, ninth-generation Intel Core CPUs, and "the latest NVIDIA GPUs," opting to leave it at that. Both laptops ship with dual fans, dedicated NitroSense hotkeys, Waves MaxxAudio, Killer Ethernet E2500, and Acer's Network Optimizer.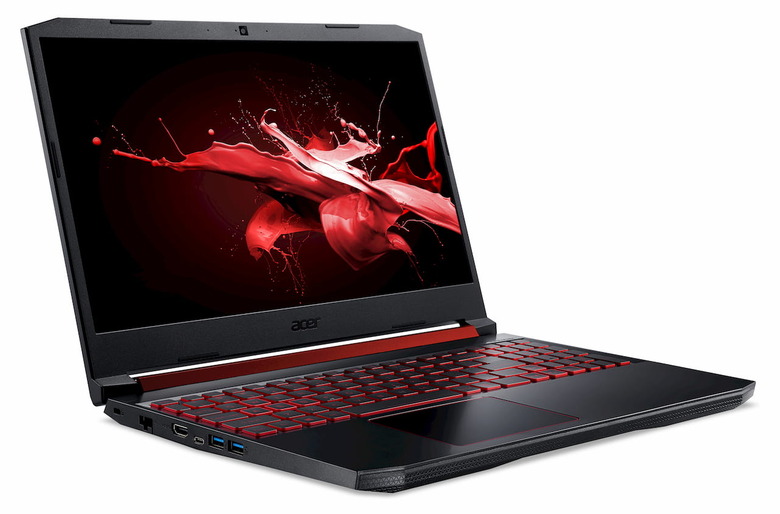 Where the notebooks seem to differ are in design, display, and storage. The Nitro 7 offers up a 15.6-inch display at 144Hz, while Nitro 5 buyers have their choice of FHD IPS displays in either 17.3-inch or 15.6-inch form factors. Like the Helios 300, the Nitro 5 ships with two SSDs in RAID 0 configuration, but the Nitro 7 only includes a 2TB hard drive out of the box (though it does have two PCIe slots that allow users to add two SSDs in RAID 0).
Both of these notebooks are also a fair bit less expensive than the Helios 300, with the Nitro 7 starting at $999.99 and the Nitro 5 starting at $799.99. The Nitro 7 is available now, while the Nitro 5 will be available this month.
Predator Orion 5000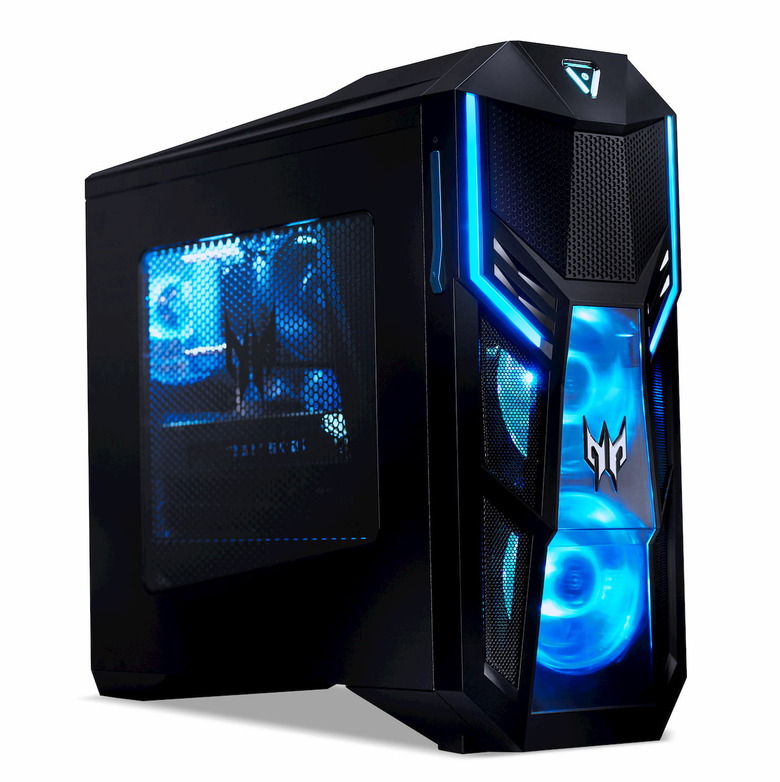 If you have little patience for gaming laptops because you're more of a desktop person, then the Predator Orion 5000 is probably the machine for you. Acer seems to have pulled out all of the stops with the refreshed Predator 5000, outfitting it with an NVIDIA GeForce RTX 2080, which means this machine is ready for some ray tracing action. That beefy GPU is working in tandem with an octa-core Intel Core i9-9900K and up to 64GB of RAM, so if you like your PCs so powerful that they laugh at games like Battlefield 5 and Metro Exodus, it sounds like the Orion 5000 is a good choice.
The Orion 5000 also uses a CPU liquid cooler from Cooler Master and packs it all into a mid-size tower to decrease the machine's footprint. Just like any good pre-made gaming rig, that case is also equipped with RGB light bars and fans, so you can put on a light show with your desktop as well. The Orion 5000 is out this month with a starting price of $1,199.99, though we're guessing you won't get all of the hardware listed above for just $1,200.
Predator CG437K P 43-inch Monitor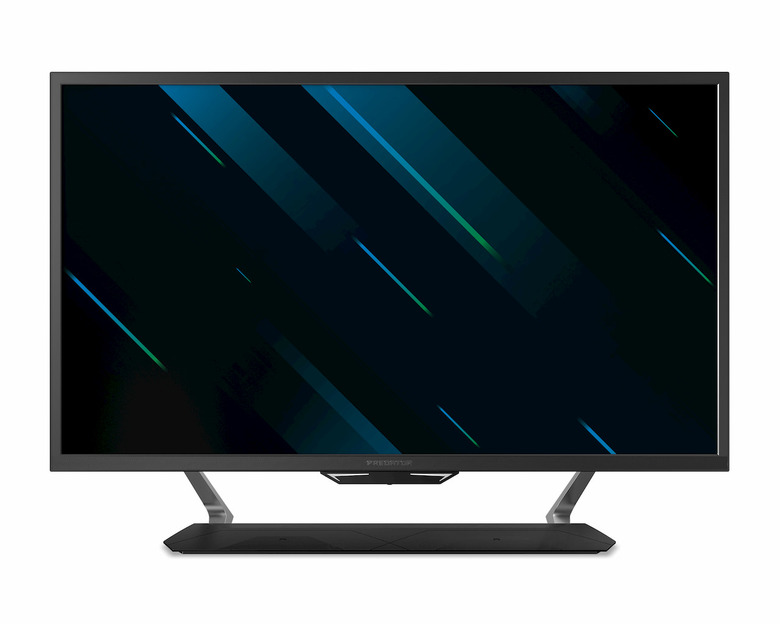 If you're picking up an Orion 5000 and you need a monitor to go with it, Acer has you covered there too. Today the company also introduced the Predator 43-inch LFGD Gaming Monitor, which clocks in at a whopping 43-inches. With a display that size, it's no surprise to see supported resolution top out at 4K, and it also boasts a refresh rate of 144Hz for smooth gaming.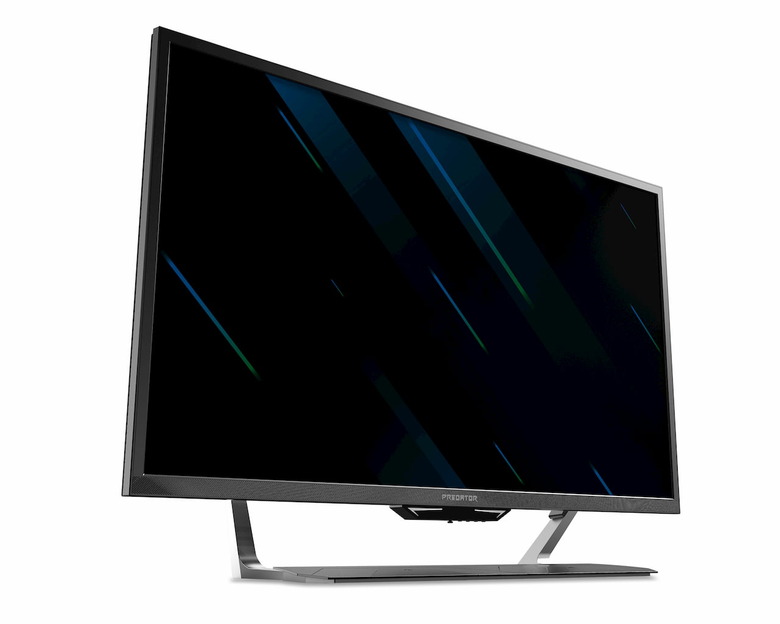 The monitor covers 90% of the DCI-P3 color space and offers VESA-Certified DisplayHDR 1000 for improved color accuracy and contrast. The monitor ships with three HDMI ports, a USB-C port, and a DisplayPort, and even features light and proximity sensors; the former allowing it to automatically adjust brightness depending on ambient light and the latter giving it the ability to wake up when a user is nearby and go to sleep when no motion is detected in the space around it.
If this monitor sounds expensive, that's because it is. Acer will be charging $1,299.00 for the CG437K P monitor when it arrives in September, so this is probably only a good fit for PC gaming enthusiasts.
Predator Accessories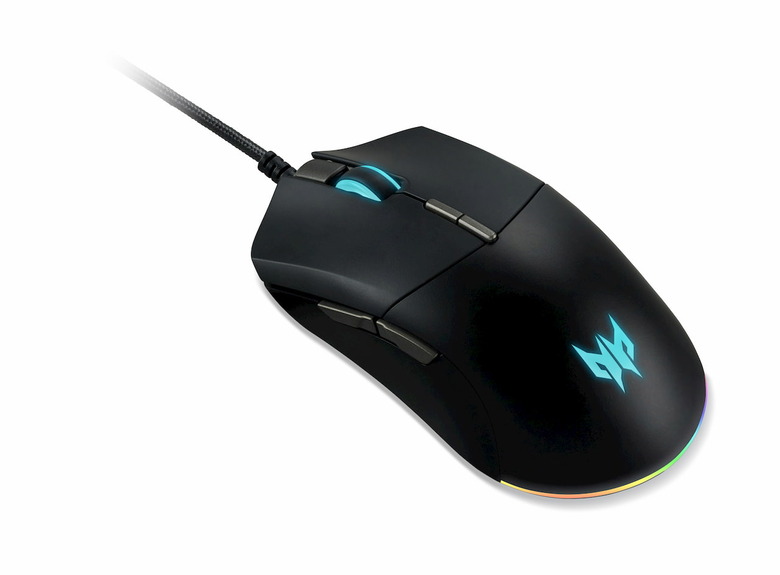 Acer rounded out its gaming announcements today by revealing a number of Predator-branded accessories. This surprisingly includes the Predator M-Utility Backpack ($179.99), which has a 17-inch laptop compartment and can open to lay flat for those times when you're heading through airport security. The backpack is also waterproof and has a "plethora of pockets," including one designed to hold tripods.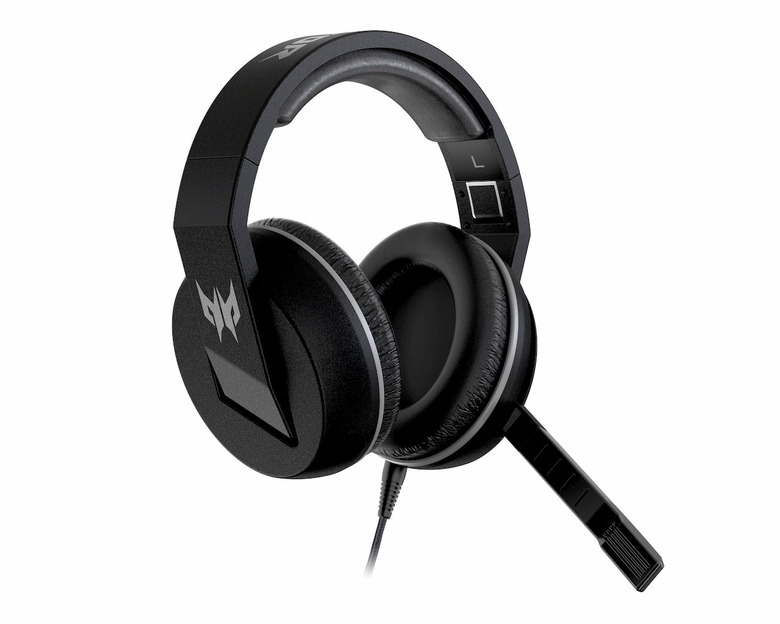 As far as more traditional PC accessories are concerned, we were also introduced to the Predator Cestus 330 ($69.99) gaming mouse today, which uses the Pixart 3335 sensor, seven programmable buttons, customizable RGB backlighting, and a DPI range that tops out at 16,000. DPI can be adjusted on the fly too, with five different levels of sensitivity to choose from.
The Predator Aethon 300 Gaming Keyboard ($119.99) seems like a fairly straightforward mechanical keyboard, as it uses Cherry MX Blue switches and features anti-ghosting on all of its keys. Finally, we've got the Predator Galea 311 Headset ($99.99), which offers 50 mm drivers using Acer's TrueHarmony technology, a hard key mutable mic, noise isolation, and a folding design. All four of these accessories will be out herein North America in June.
Wrap-Up
Acer announced a lot of new gaming products today – enough to outfit your desk with an entirely new rig, display, and the accessories to go along with it, if you wish. A lot of the stuff Acer announced today seems to be pretty solid in terms of capability, but we'll need to wait until all of this stuff is out in the wild before we can truly judge its quality. For now, head down to the comments section and let us know what you think of all of the Predator and Nitro-branded products Acer announced today.