Acer Predator Helios 700 has a weird slide-out keyboard (for good reason)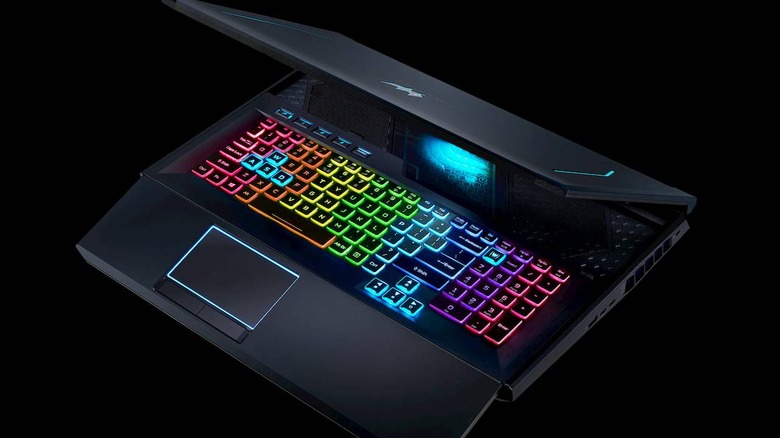 Today, Acer took to the stage in New York City to announce a slew of new products, and one of the most interesting machines it revealed is the Predator Helios 700 gaming laptop. On the surface, the Helios 700 might look like your garden variety gaming laptop, with its beefy build and its RGB keyboard. However, that seemingly straightforward design is hiding an interesting quirk: A slide-out "HyperDrift" keyboard.
Before Acer can be accused of making strange design decisions just to stand out from the crowd, there's actually a reason that keyboard can be moved from its original position. Sliding the keyboard forward reveals a pair of air intakes and allows for better cooling. Cooling in general seems to be a major talking point for Acer with the Helios 700, as the laptop has been outfitted with a pair of fourth-gen AeroBlade fans, five copper heat pipes, and a vapor chamber, which all make use of Acer's CoolBoost technology.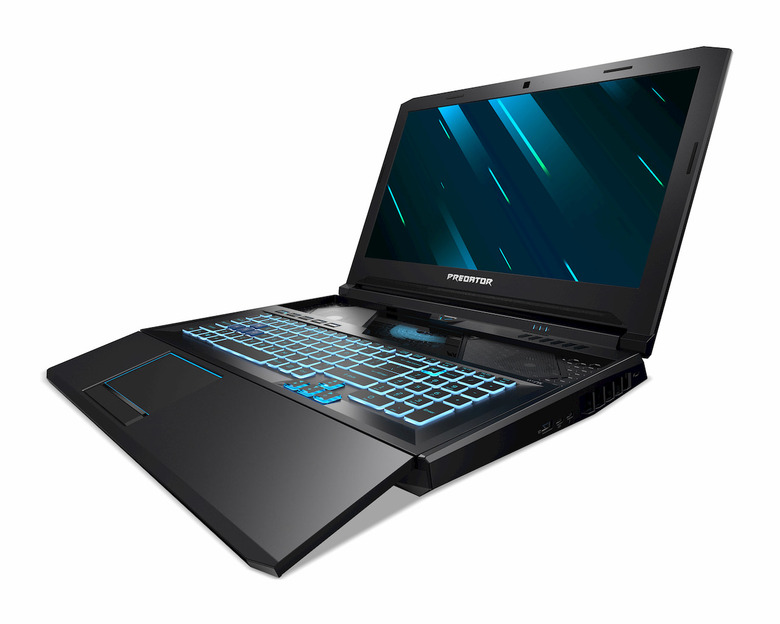 Gaming laptops, obviously, need all the help they can get when it comes to heat management, and that's doubly true for the Helios 700. The notebook uses either an NVIDIA GeForce RTX 2080 or 2070 depending on your configuration, and has CPU options that top out at a ninth-gen Intel Core i9. Buyers can also outfit the laptop with up to 64GB of DDR4 RAM, excessive though that may be, while the laptop's 17-inch FHD IPS display runs at 144Hz and boasts a 3ms response time.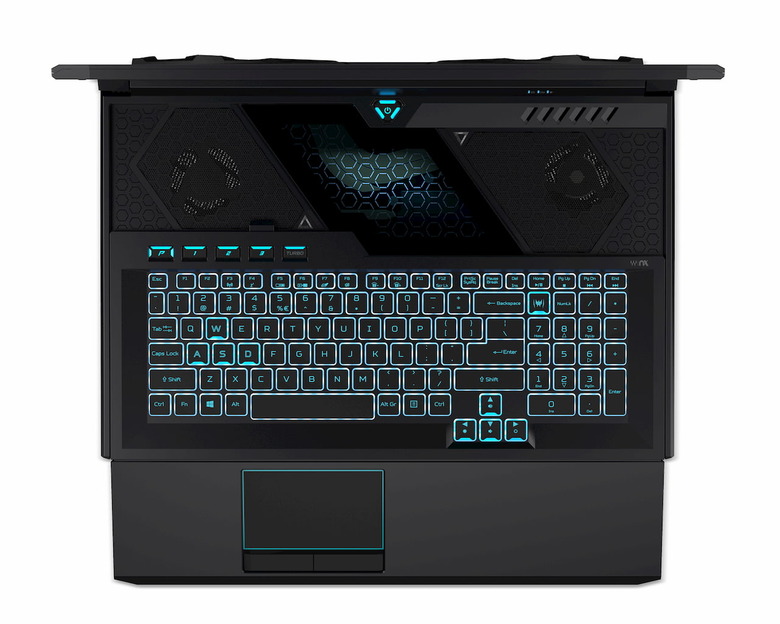 So, when it comes to powerful hardware that needs sufficient cooling, the Helios 700 seems to have it in spades. Acer also says that the laptop's slide-out keyboard offers better ergonomics than a standard laptop, as it allows users to sit further away from the large display without putting additional strain on their hands and wrists. The MagForce keys serve up per-key RGB lighting and its "analog-like linear switches" allow for pressure-sensitive inputs for more precise movements in-game.
If that cooling system makes it sound like the Helios 700 is a good machine for overclocking, Acer agrees, as it's included a Turbo button to do just that. The accompanying PredatorSense hotkey, on the other hand, will allow you to view CPU and GPU temperatures and adjust fan speed on the fly, which sounds like a nice touch.
The Predator Helios 700 will be launching later this month, but just as that high-end hardware suggests, it'll cost a pretty penny when it arrives. Acer says that the Helios 700 will start at $2,699.99, and we imagine that price could easily balloon to over $3,000 depending on the hardware you opt for.