Acer Predator G6-710 gaming desktop revealed at last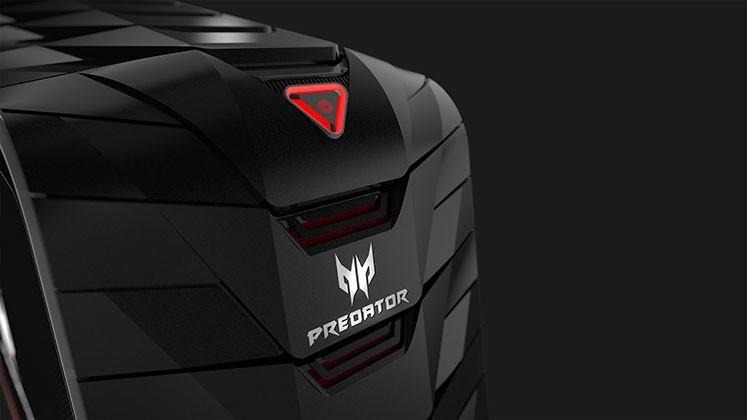 After weeks without detail from Acer on their newest Predator-brand gaming desktop, Gamescom comes to the rescue. Today Acer revealed the details behind what we saw earlier this year in a room full of gaming machines. This is the Predator G6-710 gaming desktop, rolling with an aesthetic only a gamer with a taste for the extravagant could really, truly appreciate. This machine is one of several gaming-friendly machines coming from Acer this year.
You'll remember this teaser from back in July. Now we get to see the device from all angles, and with all details in their near-final form. This PC will be rolling with a 6th Generation Intel Core i7-6700K processor as well as an NVIDIA GeForce GTX 980 GPU. With this gear inside, you'll be able to comfortably play on a UHD 4K2K (3840 x 2160) display.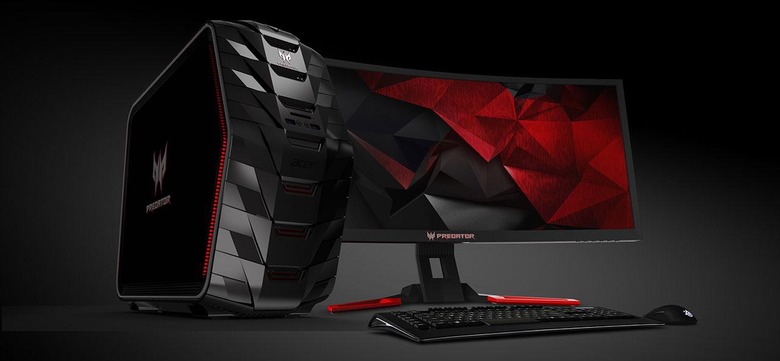 Also inside you'll find up to 64GB DDR4 dual-channel memory and an IceTunnel cooling system. Up front you'll have an "easy-swap" expansion bay with up to 12TB of storage space that's also expandable with an up-to 512GB SSD.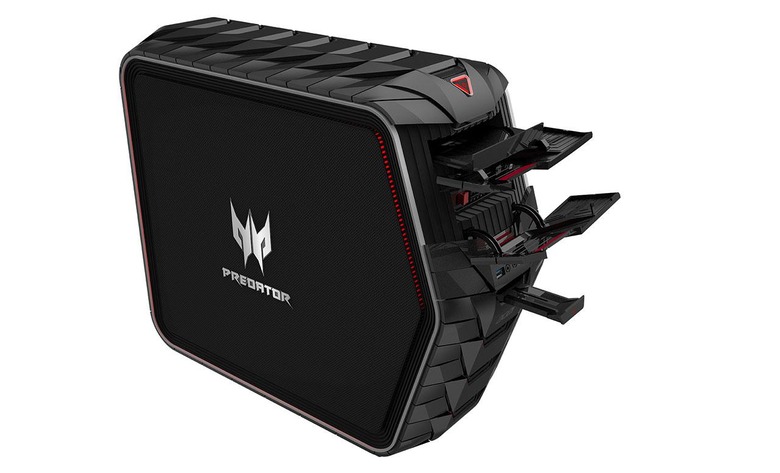 For sound, this machine contains the Creative Sound blaster X-Fi MB5 and Environmental Audio Extensions (EAX) 5.0 and 5.1 channel audio support package. We'll expect that to deliver some fat noise.
At this time no details on exact release dates or pricing are available. Acer suggests that this desktop will be available somewhere inside October in North America.