Acer Jade Primo will come with Continuum dock, keyboard, mouse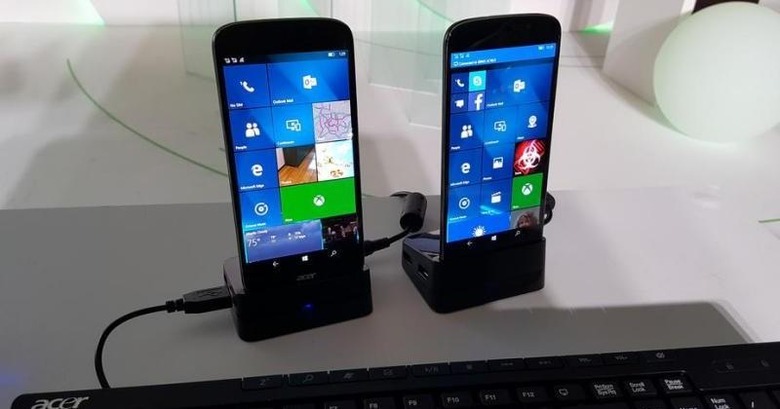 Microsoft may have just revealed the Lumia 950 and 950 XL heroes for Windows 10 Mobile, but that doesn't mean they're the only game in town. Nor are they the best deal in town either. At its Taipei event, Acer unveiled two new Windows 10 devices and in the same breath gave out a few more details about its Jade Primo smartphone. It revealed that its premiere Windows 10 smartphone won't just be compatible with the Continuum, it will actually ship with it as well.
Yes, Acer says that a smartphone, a mobile device that you mostly keep in your pocket, will come with a dock that connects to a monitor or TV, turning the smartphone into a PC. More than that, it will also be accompanied by a keyboard and a mouse. That's definitely more accessories than any smartphone comes with but it does play into Acer's spiel of the Jade Primo as "Your pocket PC".
The Acer Jade Primo itself might not be on par with the specs of the even the Lumia 950 but it does come close. It has a 5.5-inch Full HD Super AMOLED display, powered by the same Snapdragon 808 with 3 GB of RAM. The rear camera measures 21 megapixels while the front sports 8 megapixels. It also employs the same USB Type-C connector as Microsoft's flagships.
One thing the Jade Primo might have over the Lumias is the price tag. Acer's smartphones don't usually flaunt high prices and hopefully the Jade Primo will not break the pattern. Because if it turns out that way, the Acer Jade Primo might very well offer a more holistic and affodable Windows 10 experience than Microsoft's own Lumias.
VIA: WMPoweruser