Microsoft Display Dock turns Windows 10 phones into a desktop PC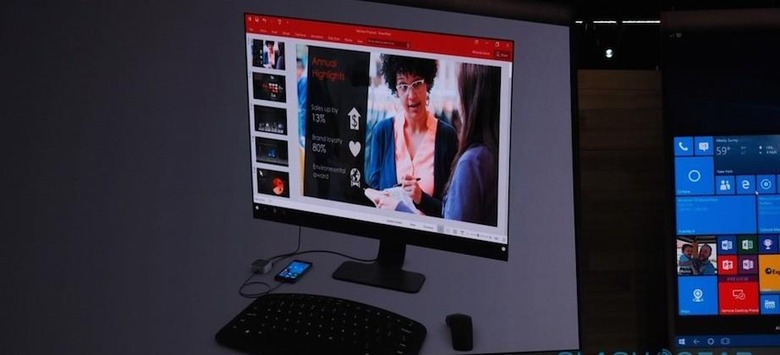 Microsoft's event focusing on new Windows 10 hardware rolls on this morning, and along with revealing the two new Lumia 950 smartphones, the company announced an accessory that will let users pair them with a large display, keyboard, and mouse. The Microsoft Display Dock features three standard USB ports, a USB Type-C connector, a DisplayPort, and HDMI, essentially turning the Windows 10 phones into a desktop PC.
The USB Type-C is used for connecting the phone, while the regular USB and display ports allow support for keyboards, mice, and a monitor. Because the new Lumia phones are running Windows 10 universal apps, the entire interface is upscaled for the larger display, making the whole set up look just like a regular Windows 10 PC.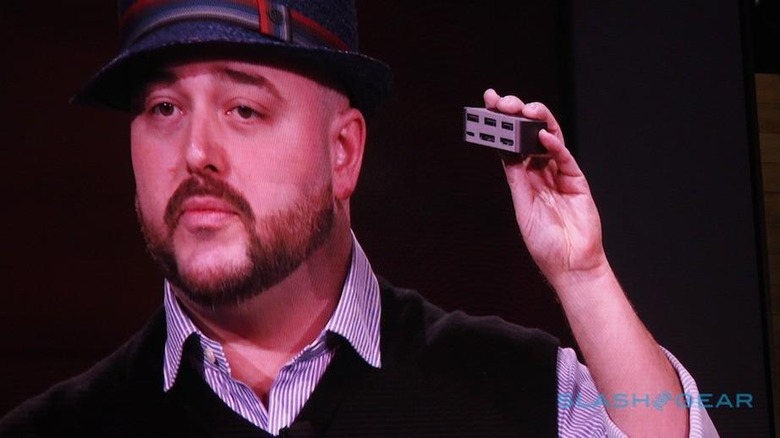 Sadly Microsoft didn't reveal a price for the Display Dock, but showed just how far Windows 10's Continuum feature extends with it, with users even able to take advantage of the alt-tab shortcut for switching apps on the phone's OS.
It's not clear when the Display Dock will be available at this point, but it looks like it could be a killer accessory for those who only want to carry their phone on them, but may need to rely on a PC-like setup at unexpected times.