Acer Iconia Tab A210 hands-on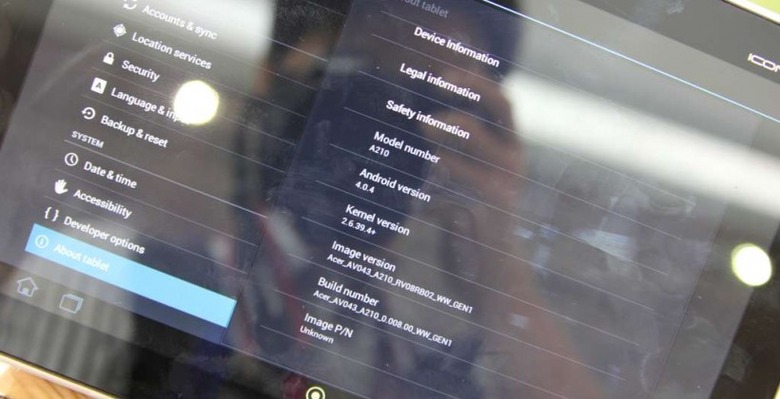 With the Acer Iconia Tab A110 out on the blocks with a big upgrade to Tegra 3 with Ice Cream Sandwich, we knew there'd be a bump for the next biggest bunch: the Acer Iconia Tab A210. This device takes the Iconia Tab A200 and turns it into a much more impressive beast, complete with NVIDIA's Tegra 3 1.2GHz quad-core processor, a lovely 10.1-inch 1280 x 800 pixel display, and Android 4.0 Ice Cream Sandwich. Can it bust up the elder generation of Acer Android tablets with one blow?
Acer has brought some heat this time around complete with a microSD card slot, 3G capability, and a giant 3260mAh battery under the hood. This device has GPS and GLONASS inside as well as the same enhancements we saw on the previous generation of Acer Androids with the Acer Life Widget. This tablet works with many of the Android 4.0 Ice Cream Sandwich features we'd missed on some of the first tablets coming out with the software such as Android Face Unlock. It's got Bluetooth 2.1+EDR and has Zinio, Kindle, Kobo, and Polaris Office right out of the box.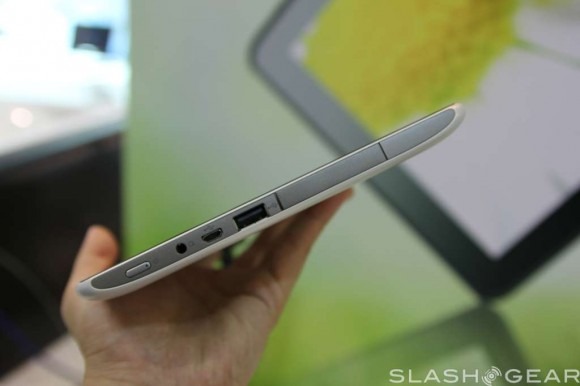 The Iconis Tab A210 takes what we loved about the A200 and bumps it up here – the USB 2.0 port is still intact, for example, with the biggest changes being the change of the soft plastic for hard plastic and the processor bump from dual to quad-core. This tablet comes in white with a black bordered front and may well have other color choices by the time it hits the market. We'll know more soon!
Stick around for more Computex 2012 action and hit up the timeline below to see all things Acer!