Acer Iconia Tab A110 hands-on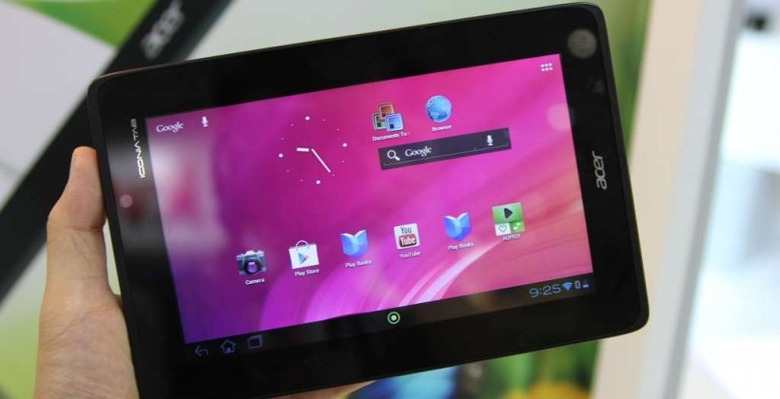 This week we've gotten the opportunity to take a peek at the newest version of Acer's hero for the 7-inch tablet form factor in the Acer Iconia Tab A110. This device has been upgraded beyond its original A100 form with a larger battery, an NVIDIA Tegra 3 1.2GHz quad-core processor, and has become just a bit lighter. This device's 7-inch display contains 1024 x 600 pixels and the whole beast has 1GB of RAM to run it.
This device has a fairly plain looking design to it, with a plain gray matte back and a black front with a standard sized border around the display and hard plastic beyond the glass. The whole tablet is a relatively large 11.4mm thick and you've got microHDMI as well as microUSB around the edges. This device will be perfect for those of you looking for a standard tablet with a massively powerful processor under the hood, that's for sure.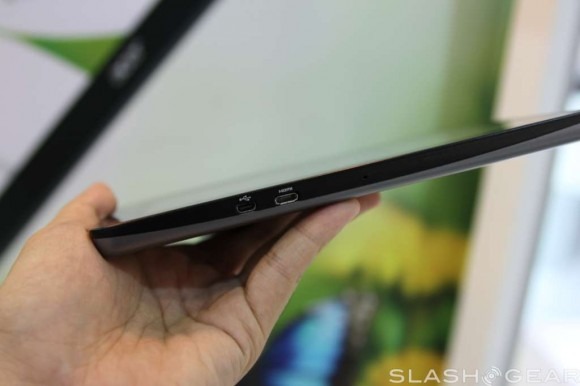 You've got 8GB of storage built-in with a microSD card slot so that you're able to expand by another 32GB, and the whole beast has not yet been priced or dated. You'll find that Acer has added a few bits to the software here and there, but for the most part you've got a lovely version of Android 4.0 Ice Cream Sandwich with all the bonuses that go with it right out of the box. Have a peek at our hands-on photos here and hit the timeline below to see the rest of our Acer coverage at Computex 2012!