Acer Iconia A3 hands-on: budget hunting on a 10.1-inch tablet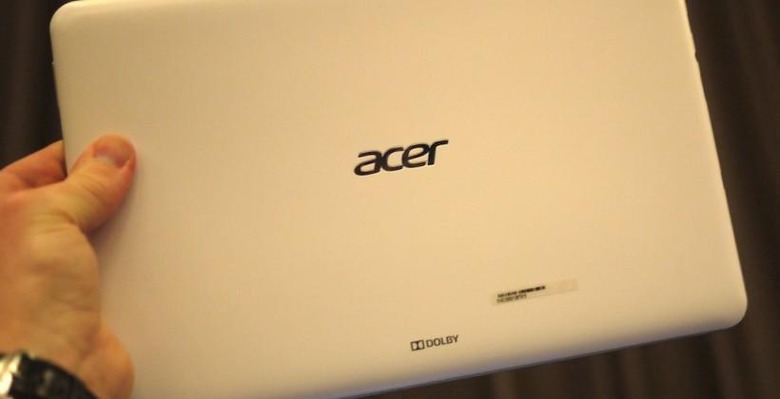 In the Acer Iconia A3 sits a combination of specifications that make for a rather solid 10.1-inch tablet for basic entertainment. It's not the biggest and the best, but it's certainly not sitting on the low end – this is Acer's newest venture into the tablet universe, complete with their own software suite sitting on top of Android 4.2. Up front you've got a 10.1-inch IPS LCD with LED backlighting and a 1280 x 800 pixel resolution.
The Acer Iconia A3 works with some impressive audio chops, blasting out the sound with Dolby Digital Plus technology with 5.1 channel surround (virtualized) when used with headphones. You'll also be working with a microHDMI port for video out, a microSD card port for expanding build-in storage, and Wi-fi connectivity. This machine will also be available in a 3G edition down the line.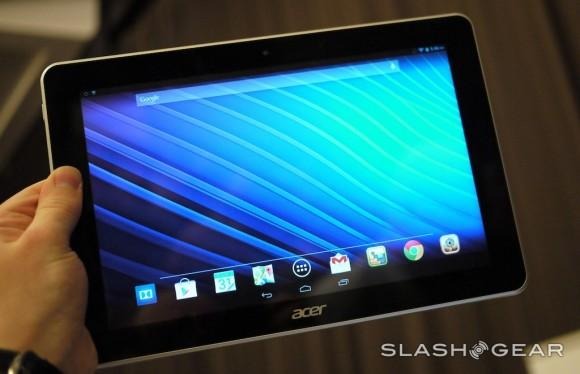 Inside this device is a quad-core Cortex A7 processor that'll hopefully play nicely with its battery, while the full machine weighs in at just under 600g. On its outside, this device is mainly plastic – though it does look metal around its rim, and will be made available in both 16 and 32GB iterations.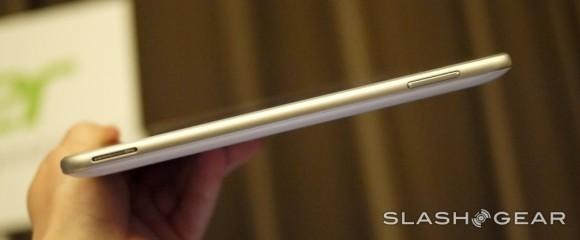 One of the more interesting things about this tablet is its ability to sense which way you're looking at it, and adjust accordingly. The difference between this technology and Samsung's implementation of eye-sensors is the Acer tablet's ability to do so while you've got it set flat on a table – turn it to the left or the right and it'll follow right along. Rather interesting to say the least.
While the Wi-fi edition of this tablet will be available for a surprisingly reasonable 249 Euro, its 3G version will cost 299 Euro, both of these devices coming to Europe, the Middle East, and Africa. The Wi-fi edition will be coming in October while the 3G edition will appear in November.