Acer confirms Aspire S7 pricing and availability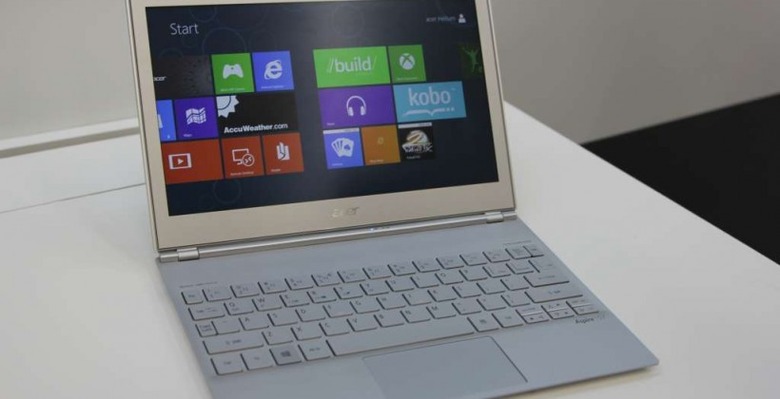 Acer's Aspire S7 will hit store shelves at the end of September, spending a few weeks with Windows 7 before being refreshed with Windows 8. The new ultraportable will be priced from £1,149.99 ($1,465) in the UK, Acer confirmed to SlashGear this morning, with an Intel Core i5 Ivy Bridge processor and 128GB of SSD storage.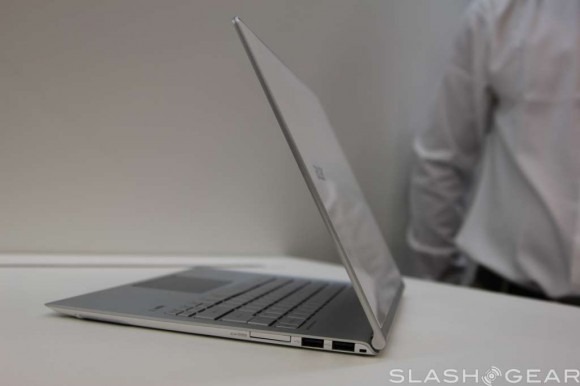 There'll also be 4GB of RAM and the new "white glass" finish which Acer was particularly proud of back at the Aspire S7's launch at Computex 2012 in June. The ultrabook promises between nine and twelve hours of runtime, with the keyboard being backlit and ports including HDMI, USB and a memory card reader.
Optional will be the touchscreen we played with back at the launch, as well as variously increased amounts of RAM and SSD storage. Core i7 processors will also be offered, with Acer's new Twin Air cooling system used to keep things from getting too toasty on your lap.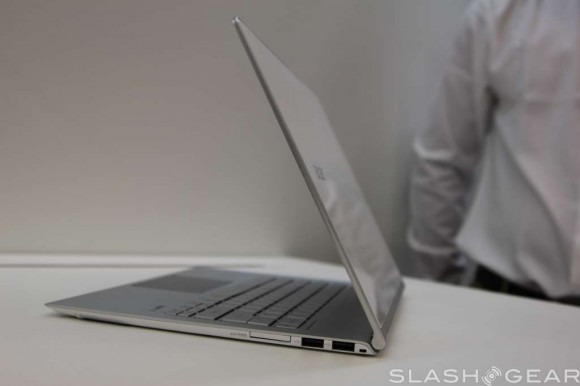 Whether the combination of Windows 8 and a slimline notebook will be enough to distract buyers from the MacBook Air remains to be seen, but the S7 does at least manage to look somewhat different from its OS X rival. More on the Acer Aspire S7 in our full hands-on.