Acer Chromebox CXI distills C7 Chrome OS for desktops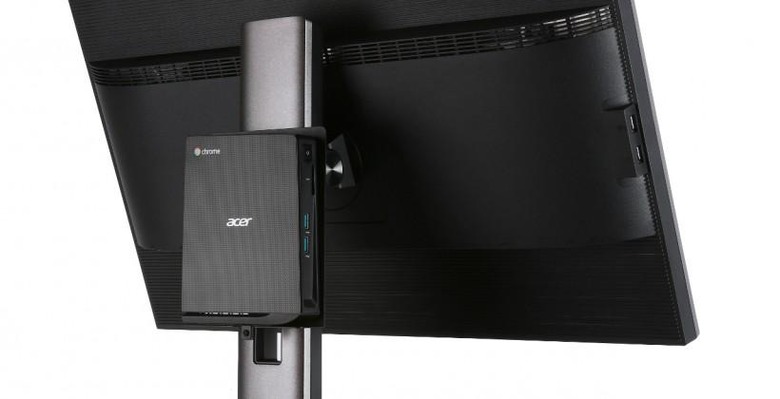 Acer has outed a new Chrome OS machine, the Chromebox CXI Series, bringing Google's cloud-centric platform to the desktop with prices kicking off at under $180. Rather than build on the Tegra K1-powered Chromebook 13, however, the CXI Series borrows its specs from the well-esteemed C7 Chromebook series, with an Intel chip at its heart.
While we're undeniably excited to see what Chrome OS can do with the K1 chip, there's no denying that so far the C7 series has been our pick of the Chromebooks thanks to their combination of performance, construction, and price.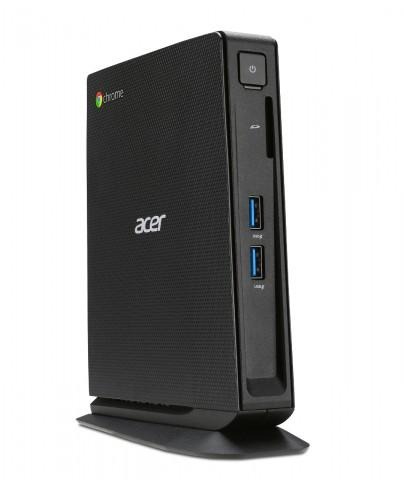 So, the CXI Series is off to a solid start, at least. Inside is Intel's Celeron 2957U Haswell processor, with either 2GB or 4GB of memory depending on model, and 16GB of storage, while connectivity includes WiFi a/b/g/n, Bluetooth 4.0, and gigabit ethernet.
There are also four USB 3.0 ports – two of which remain powered even when the Chromebox is turned off, to recharge phones, tablets, or whatever else you have plugged in – and an SD card reader (which maxes out at 32GB cards).
There's both HDMI and DisplayPort, and a combo audio in/out jack. Acer is bundling a VESA mount, too, so that the Chromebox CXI can be mounted on the back of your display so as to keep your desktop clear.
Even if you have it on your desk, it's relatively small at 6.51 x 5.12 x 1.3 inches. Acer is pushing a featurecalled Powerwash, part of Chrome OS, which allows all local data to be instantly wiped out; it's envisaging that being popular among IT departments responsible for businesses, schools, and libraries switching from Windows or Mac to Chrome OS.
[Updated to clarify Powerwash is a Chrome OS feature]
The Acer Chromebox CXI will go on sale in the US and Canada from late September, priced at $179.99 US/$199 CAD for the 2GB configuration, and $219.99 US/$239 CAD for the 4GB version.