Acer Chromebook 13 packs Tegra K1 for 13hr battery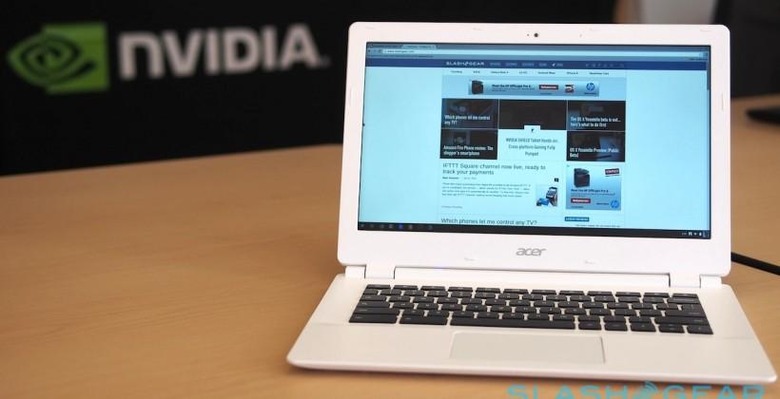 Chrome OS may just have reached its tipping point. Acer and NVIDIA have partnered on the Acer Chromebook 13, wrapping the Tegra K1 in a fanless 13-inch chassis, with the promise of up to 13 hours battery life and hitherto-unseen performance at a sub-$300 price. I caught up with NVIDIA to find out why the Chromebook 13 might be the most intriguing model since Google's own Pixel.
Until now, it's fair to say, ARM-based Chromebooks have struggled. Samsung's latest Chromebook 2 – powered by the company's own Exynos 5 Octa chipset – is perhaps the first where performance matches expectations; otherwise, they've been slower than their x86 counterparts, fallen short on multitasking, and – most damningly – failed to deliver on their lengthy runtime promises.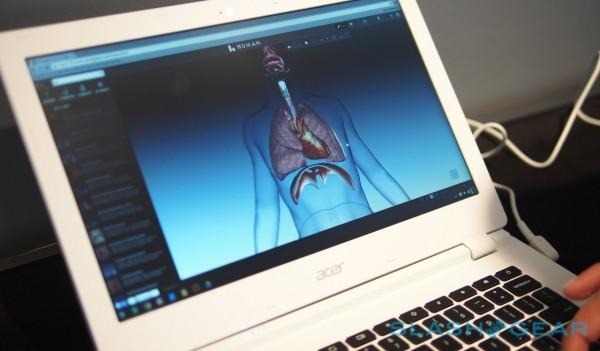 Into that fray splashes NVIDIA's Tegra K1. The same processor as in the new SHIELD Tablet, and using the same Kepler graphics architecture as NVIDIA's most potent graphics cards and even supercomputers, the K1 is NVIDIA in take-no-prisoners mode, and it has the benchmarks to back that up.
Side-by-side with an Bay Trail x86-based Chromebook, the K1 was able to play video while simultaneously refreshing multiple browser tabs and handle OpenGL graphics without stuttering; the Intel-powered model took twice as long to finish loading the tabs. In fact, NVIDIA says that the Tegra K1 has more than three times the graphics performance of either Bay Trail or Samsung's chip, important given the growing number of 3D games and educational apps now available through the browser.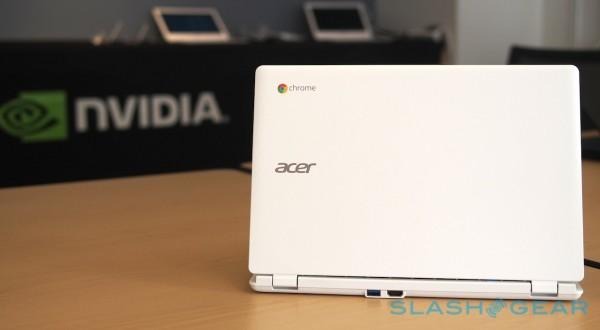 Around that performance, Acer has designed a slick notebook. I'm not talking MacBook Air levels of slick – the Chromebook 13 is roughly a third of the price of Apple's ultraportable, after all – but the matte-finish white plastic feels sturdy and is flex- and creak-free, even when you hold it by the corner of the palmrest.
The lines are simple, but the important parts – the feel of the keyboard, the matte screen – are delivered. By opting for 13-inches rather than 11-inches, like many other Chromebooks, Acer has left itself space for a full-sized keyboard and a trackpad that's a third larger than what rivals offer. Backlit keys are perhaps too much to hope for, but I'll gladly take a notebook that's silent and fanless instead.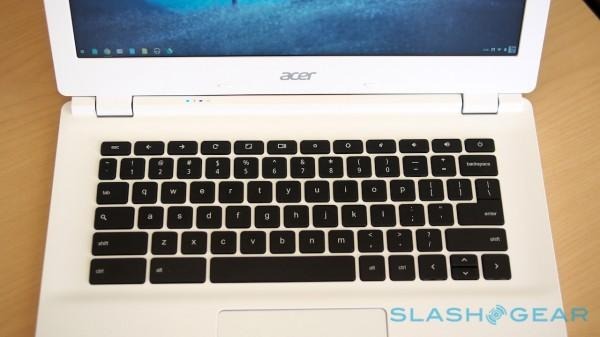 Ports include two USB 3.0, an SD card reader, HDMI output, and a headphones jack. Unfortunately, unlike Samsung's Chromebook, you can't recharge Acer's via microUSB, but at least the PSU is relatively compact. A 720p webcam, stereo speakers, and a microphone round things out.
Acer will offer three versions of the Chromebook 13, varying predominantly by screen resolution. The entry-level model, priced at $279, has a 720p 1366 x 768 panel, 2GB of memory, and 16GB of storage, and will be marketed as the Chromebook 13 HD. For $20 more – a no brainer, if you ask me, though battery life does drop to 11 hours – you get the $299 Acer Chromebook 13 FHD, with a 1080p 1920 x 1080 panel, still a rarity in the Chrome OS world.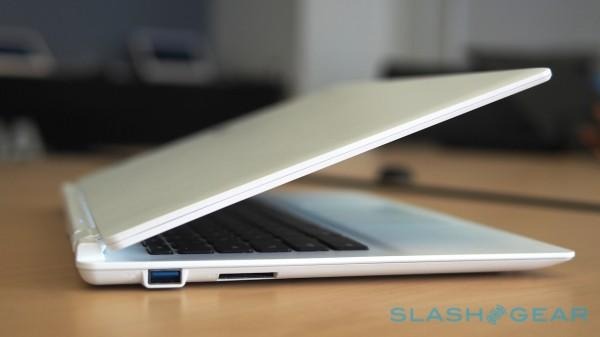 Finally, there'll be a top-spec version for $379.99, with the Full HD display, 4GB of memory, and 32GB of flash storage. Education customers will get a fourth option, for $329.99, with the 1366 x 768 display and 2GB of memory along with 16GB of flash.
It's not hard to see why NVIDIA and Acer (and, so NVIDIA tells me, Google too) are excited about the Chromebook 13. Its battery life is not only better than what most notebooks out there – Windows or Chrome OS – can deliver, it's considerably improved: 13 hours is nothing to be sniffed at. However, there's no compromise on performance to achieve that. Given the huge growth Chrome OS has seen in education settings, it's likely to be a compelling package in schools, too.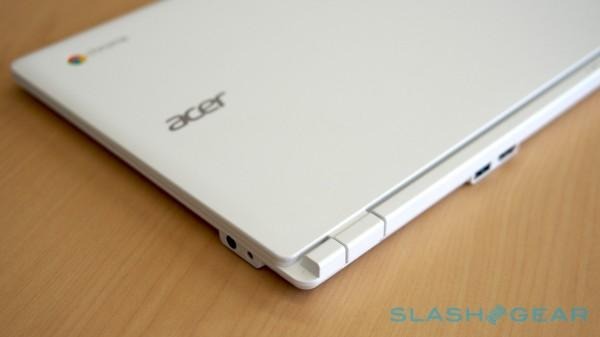 NVIDIA's ambitions for Chrome OS don't end at the Chromebook 13. While the company would't tell me any specifics, it did confirm that there will be more NVIDIA-powered models in the pipeline, and nothing in terms of form-factor is being counted out for the moment. We've already seen other OEMs experiment with Chromeboxes and All-in-Ones, and it's not hard to see how NVIDIA might quickly develop a taste for those markets too.
The Acer Chromebook 13 goes up for preorder today, August 11th, and is expected to begin shipping in the US in the first week of September. It'll also be offered in the UK, Netherlands, Belgium, Denmark, Sweden, Finland, Norway, France, Germany, Russia, Italy, Spain, South Africa, and Switzerland, from €279.