Acer Chromebook 14 for Work can survive a lot of spills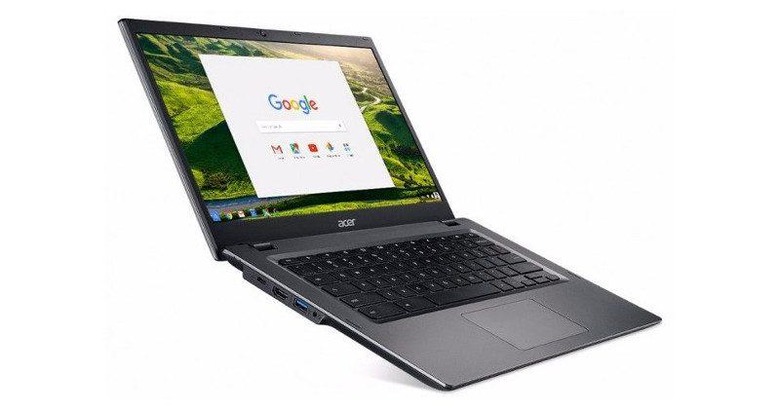 Acer has just revealed a slew of new devices, most of them revolving around the Windows 10 OS. There were, however, some exceptions, like an Android smartphoned and tablet, as well as this new Chromebook 14 for Work. If part of that name sounds familiar, you might still remember the Chromebook 14 Acer unveiled just last month. Aside from the name and screen size, however, the two have little else in common, with the Chromebook 14 for Work designed to be powerful, rugged, and yet still presentable. In other words, just the Chromebook you'll want for work.
Chromebooks started out as underpowered notebooks that looked to the cloud for storage. Running Chrome OS meant it needed very little muscle to perform. Times have changed, however, and users are starting to demand more from Chromebooks, especially in the workplace. To meet such demands, Acer is putting a 6th gen Intel Core processor, a.k.a. Skylake, inside, to be paired with a choice of 2, 4, or 8 GB of LPDDR3 RAM. Storage is still abysmally small, in 16 or 32 GB configurations, so, yes, you'll still be relying on Google's cloud storage. For display, you will be able to choose between 1366x768 HD or 1920x1080 Full HD. The combination of specs helps Acer promise a 12 hour battery life for the HD version, or 10 hours for the Full HD model.
Two things set the Acer Chromebook 14 for Work apart from its other Chromebook siblings. The first is its ruggedness, especially its anti-spill feature. Although many Chromebooks are designed to survive the sometimes rough handling of students, the Chromebook 14 for Work flaunts military grade toughness, MIL-STD 810G to be exact. And while Acer doesn't give an IP rating, its keyboard can pretty much survive most spills, up to 11 oz or 330 ml. That's thanks to a rather unique gutter under the keyboard and touchpad that drains the liquid out to the bottom of the chassis. Whether that works for sweet or sticky liquids like coffee, a common sight at work, is a different question entirely.
Most rugged devices are built to look more tough than pretty, but Acer has an ace up its sleeve. Corning has just announced its Vibrant Gorilla Glass technology and this Chromebook 14 for Work is one of if not the first to jump at that opportunity. In a nutshell Corning has devised a way to print photo-quality images on their tougher than nails Gorilla Glass. So pretty and tough. More than simply a personalization option, in the enterprise it means that businesses can imprint their branding or any other corporate imagery to truly mark the Chromebook as theirs.
Other features of the Chromebook 14 for Work include a USB Type-C port for charging as well as data and video, 802.11 ac 2x2 MIMO Wi-Fi, and Bluetooth 4.1. This Chromebook, with model number CP5-471, is scheduled to launch in May with a starting price of $349 in the US and 249 EUR in the EMEA region.