Acer Chromebook 14 Debuts With 14hr Battery, All-Aluminum Chassis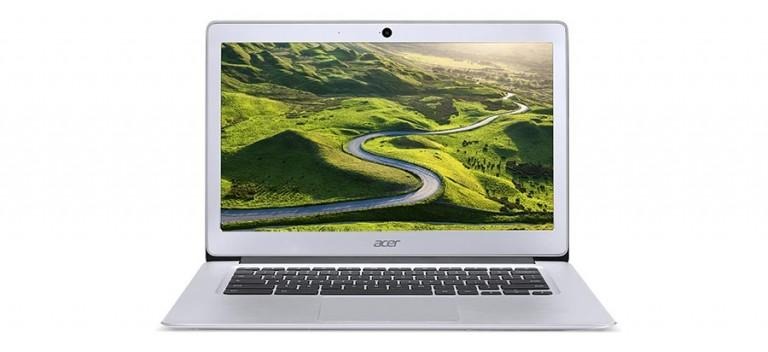 Acer has launched its new Acer Chromebook 14, an updated Chromebook from the maker that includes, among other things, a pair of USB 3.1 ports. The laptop itself is sleek, bringing a design that outpaces most competing Chromebooks — it includes an all-aluminum chassis with a low-profile contrasting keyboard. As with most Chromebooks, though, the model is budget-friendly at $299 USD.
Acer boasts a couple notable points with the new Chromebook 14, including that it's the first Chrome OS laptop to offer up to 14 hours of battery life per charge, making it suitable for most users' all-day activities. As well, this is the first among Acer's own Chromebooks to offers a pair of "first-generation USB 3.1 ports." Other notable features include a 720p HD webcam, a 14-inch IPS display, and, of course, it's attractive design.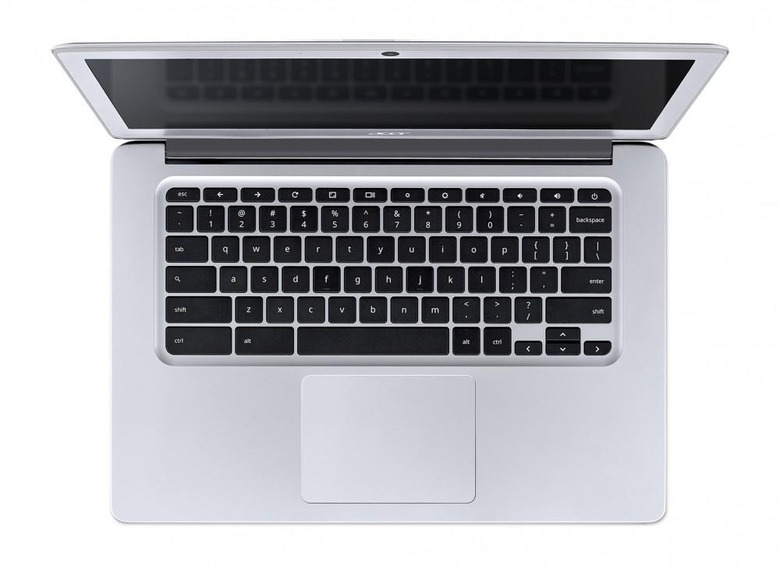 This is a Chromebook and as such it runs Google's Chrome OS, making it suitable for certain users like students and web-surfers, or anyone else who primarily surfs the web and performs basic actions like word processing.
The display is offered in two resolutions: 1366 x 768 and 1920 x 108o Full HD, both of which offer wide viewing angles at up to 170-degrees. The display also features what Acer calls "ComfyView" technology for reducing reflections and eliminating glares. The webcam, meanwhile, is said to have a high dynamic range and wide FOV, while the integrated microphone detects the speaker's voice. Audio is delivered via a pair of stereo speakers.
Other features include either 2GB or 4GB of RAM, depending on model, an Intel Celeron quad-core or dual-core N3060 processor (again, depending on model), a profile thickness of only 17mm, and a weight of 3.42lbs. Connectivity includes Bluetooth 4.2, dual-band 802.11ac/a/b/g/n WiFi, and HDMI. Storage, finally, includes either 16GB or 32GB depending on model.
The Acer Chromebook 14 will be available starting in April for $299, which gets you a FHD display, 4GB of RAM, and 32GB of storage.