Acer C910 Chromebook adds faster chip option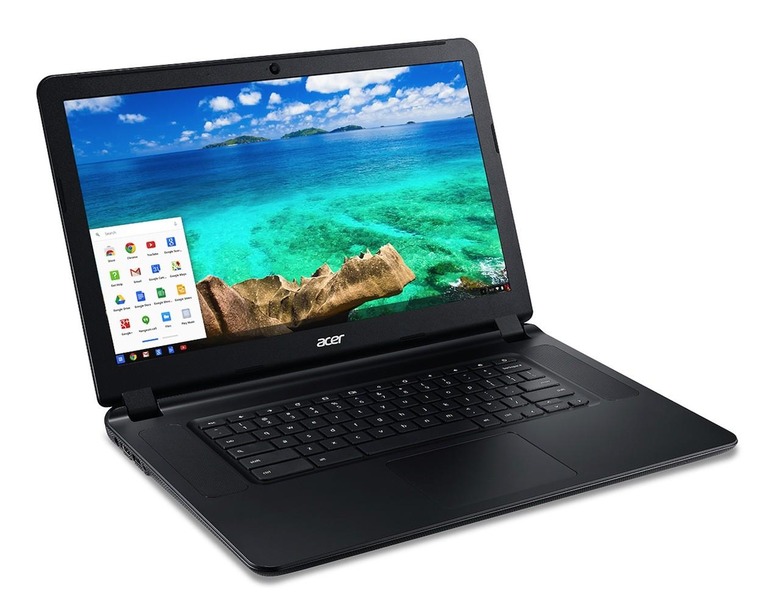 Acer has injected a little extra grunt into its C910 Chromebook, throwing a faster Core i5 processor at the 15.6-inch notebook. The new model fleshes out a range generally under-served in Chrome OS machines, with a larger screen than the majority of notebooks running Google's cloud-centric platform. Previously, Acer only offered the C910 with a choice of Intel Celeron and Core i3 chips, but even with the new, more potent silicon under the hood, is promising as much as eight hours use on a single charge.Announced back in January, the C910 Chromebook is actually targeted at education settings like classrooms. Built with that in mind, it has a more reinforced lid than the common notebook, capable of withstanding over 130 pounds of pressure, while the corners can handle a drop of over 17 inches.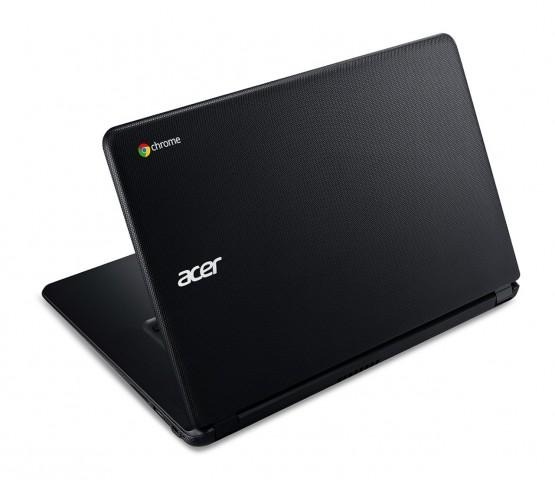 Alongside the Intel Core i5-5200U processor is 4GB of memory and 32GB of SSD storage. Connectivity includes WiFi 802.11ac 2x2 MIMO and Bluetooth 4.0, while ports include USB 3.0, USB 2.0, HDMI, and an SD card reader.
While Acer offers two displays on the C910 range in general, it's pushing the Full HD panel on the Core i5 version of the Chromebook. That runs at 1920 x 1080 and has an anti-glare coating.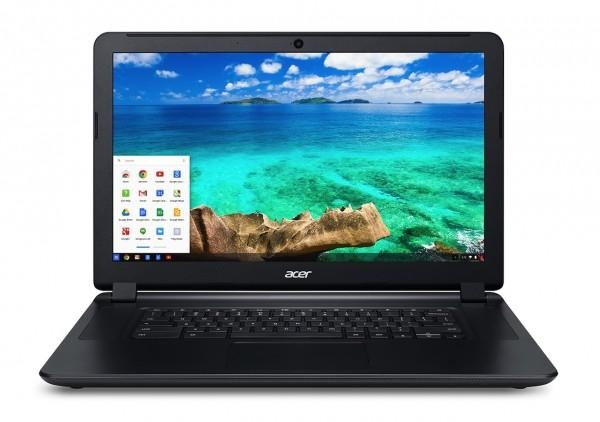 As we found when we reviewed the Chromebook 15 this week, the consumer-centric version of the notebook, there's certainly a place for Chrome OS on larger displays. The Celeron version tested achieved around nine hours of runtime, which suggests the compromise on battery life from stepping up to Core i5 may not be too significant.
We won't know for sure until we can test the Acer C910 out, with shipments of the Chromebook beginning in April priced at $499.99.