Acer Chromebook 15 Review: huge screen, tiny price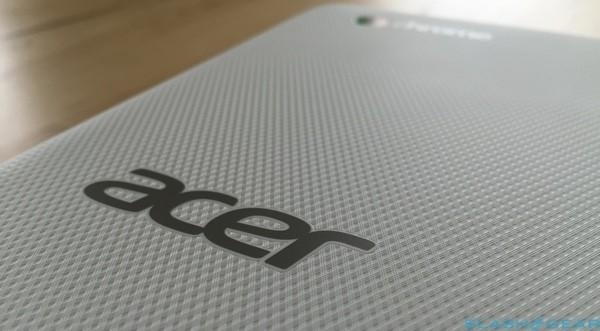 When it comes to Chromebooks, few set themselves apart. The Pixel is astonishing, but seems easily dismissed by most due to the price tag. At $999, the Pixel is just too much to spend for Chrome OS, and far too much out-of-pocket to suffer its limitations. The Acer Chromebook 15 might be one to consider for Chrome OS users. Big promises often come in plastic shells in the PC game, so does the Chromebook 15 deliver on its fairly impressive spec sheet? We find out.
Hardware
For a Chromebook, the Chromebook 15 hardware is standard fare in many ways. It's very plastic, very light, and underwhelming when compared to other machines of it's size.
A plastic build, the exterior of the Chromebook 15 is textured, which is bound to attract dirt from fingerprints and surrounding surfaces. In very light handling, our white model already showed signs of use on the exterior.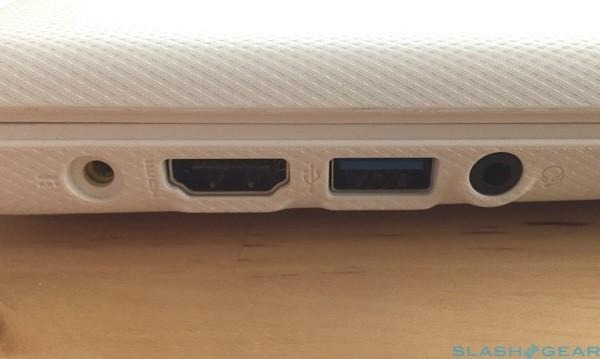 Around the sides you have your typical compliment of ports; HDMI, USB, SD Card, etc.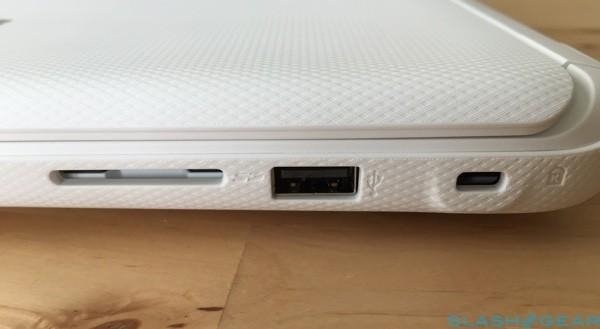 Under the hood, there's a very standard Chrome OS keyboard which has decent key travel, and speakers on either side. The trackpad has a rubbery-feel, but is pleasantly responsive.
Here are the specs for the Chromebook 15, as detailed by Acer:
Display: 15.6-inch 1920 x 1080 LED, 16:9 aspect ratio

Processor: Intel Celeron Dual-Core 3205U (1.66GHz)

RAM: 4GB

Memory: 32GB SSD

GPU: Intel HD Graphics

WiFi: 802.11 dual band (2.4GHz and 5GHz)

Bluetooth 4.0

Webcam: 1280 x 720

Battery: 3220mAh

Weight: 4.85 pounds
Use
We won't get into software much here. Chrome OS is a flavor all its own. More browser than operating system, Chrome OS remains light, fast, and easily approachable for both new users and those of us who are old hat. You'll have the ability to run a few Android apps on the desktop, but Chrome OS is, by and large, an OS that tries hard not to be an OS.
The Chromebook 15 is quick, quick, quick. Pages load rapidly, and the dual-core processor with 4GB RAM hums along with ease. Even with several tabs open and native apps running, the Chromebook 15 didn't let me down.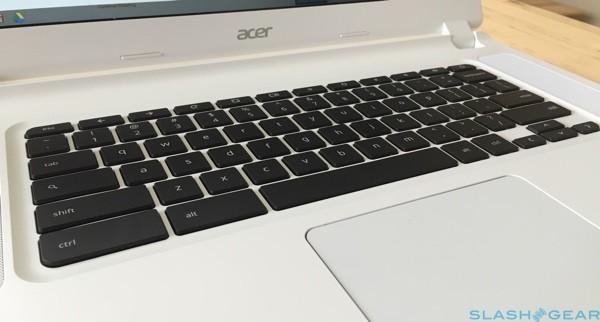 The big 15-inch screen is nice, but a bit muted unless it's at (or near) full brightness. Though after looking at a Retina display all day every day, I don't find fault with the pixel density, here. When compared to other Chromebooks, the screen size alone outclasses the Chromebook 15. I hope others take note and edge away from tablet-size screens for Chromebooks. Acer is dead-on with this larger screen.
The speakers pump out decent sound, but keep in mind it's not going to 'wow' an audiophile. That said, it's actually impressively clear sound, and much louder than expected.
The battery life with Chromebook 15 is rated for "up to 9 hours", which is accurate. Watching a few movies, we didn't exhaust the Chromebook 15.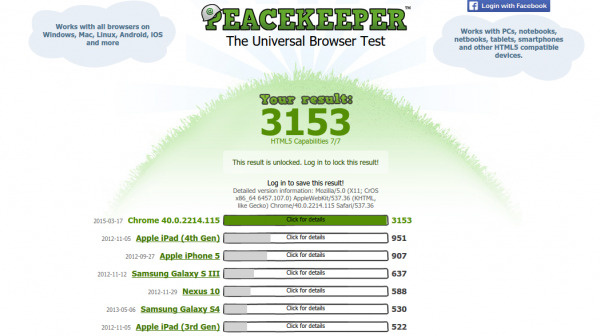 Verdict
Acer's Chromebook 15 has mid-range PC specs and a very lightweight operating system in Chrome OS. The performance we see is expected, really. A real story would be poor performance. Chromebook 15 is not going to let you down.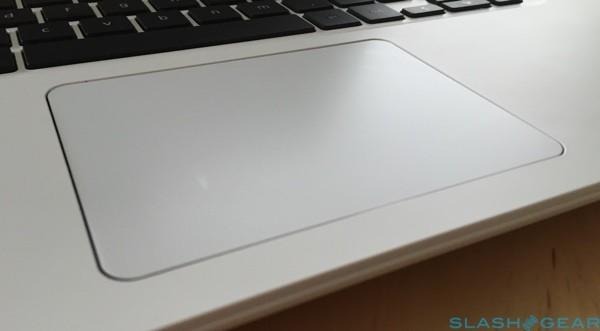 The processor may be 1.66GHz, which is a spec-sheet line item more akin to mobile devices, but it's fine unless you try heavy multitasking. Acer packed in 4GB RAM and fast SSD memory, which helps. The MIMO WiFi also helps Acer's Chromebook 15 hot-walk through tasks with ease. Chromebook 15's design is uninspired, but it gets the job done.
At $349 (as tested; Acer says there will also be a $249 model), the Chromebook 15 is a great option if you don't need more than Chrome OS offers. For most users, Chrome OS will give them what they need, which makes the Chromebook 15 one most casual users should consider.