Acer C720P Chromebook adds touch at fraction of Google Pixel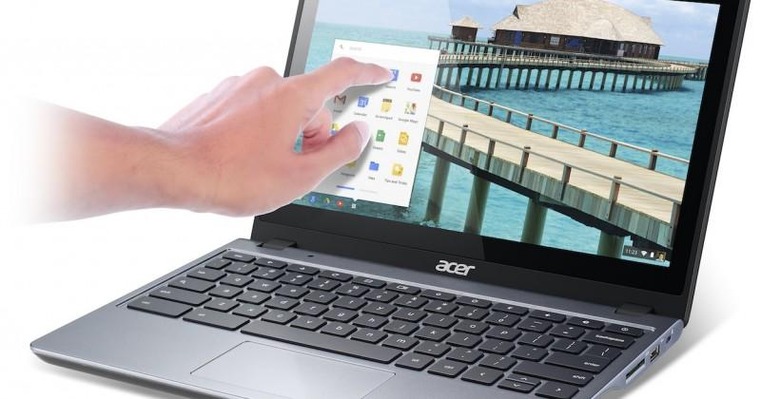 Acer has added touch to its C720 Chromebook, creating the $200 Acer C720P Chromebook, an affordable 11.6-inch alternative to Google's well-reviewed but expensive Pixel. The new C720P adds a 1366 x 768 touchscreen display to the C720, with Intel's Celeron 2955U Haswell processor under the hood, and the promise of up to 7.5 hours of battery life.
As we found in our review of the original Acer C720, that battery estimate actually pans out, thanks to Intel's frugal fourth-gen chip architecture. In fact, despite being cheaper than the ARM-based HP Chromebook 11, the Acer managed to out-perform it.
Other specifications include 32GB of SSD storage, and the promise of a seven second boot time. There's 2GB of DDR3 memory, WiFi a/b/g/n, and 100GB of Google Drive storage space that's good for two years. Acer also throws in twelve Gogo Inflight passes for getting online while you're airborne.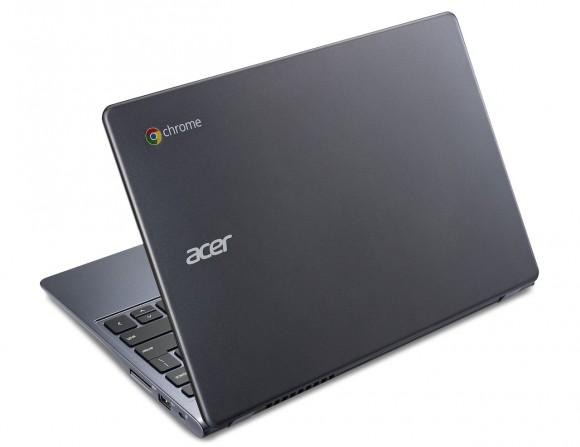 The Acer C720P weighs in at 2.98 pounds and is 0.78-inches thick. There's an HD webcam and dual stereo speakers, along with both USB 3.0 and USB 2.0 ports, while an HDMI port hooks up to external displays and TVs.
Of course, the big draw – or drawback, depending on your opinion of the cloud – is the Chrome OS. Google's platform puts documents and media online, rather than locally, but now C720P owners can play with them with their fingers.
Where the Google Pixel costs a whopping $1,299, Acer's alternative will be just $299.99 when it lands on shelves in early December.