Acer, ASUS & MSI face tough year as Dell, HP CULV notebooks predicted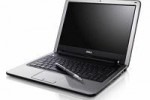 We could see a significant shake-up of the consumer ultraportable notebook segment in the second-half of 2009, claim Taiwanese market sources, as current mainstays Acer, ASUS and MSI find themselves under increased pressure from Dell and HP.  First-tier laptop manufacturers are expected to begin launching entry-level 11- and 13-inch ultraportables based on Intel's Consumer Ultra-Low Voltage (CULV) platform in Q3 this year.
The CULV range is expected to include three tiers of processors, starting with entry-level Celerons, building to single-core chips like the 1.4GHz Core 2 Solo SU3500, and finally climbing to the dual-core 1.6GHz Core 2 Duo SU9600.  Meanwhile rumors coming out of Taiwan suggest the Core 2 Duo SU9400 and Celeron 723 processors will both see a price cut in the near future; this is in addition to a number of reductions expected across the board in Q2 2009.
Intel will apparently bundle the Celeron 723 with their GN40 720p-capable HD graphics chipset, pricing it at $48 when bought in large quantities.  This is likely to be a popular choice for entry-level larger-sized netbooks.