Acer Aspire Timeline Ultra 14 and 15 hands on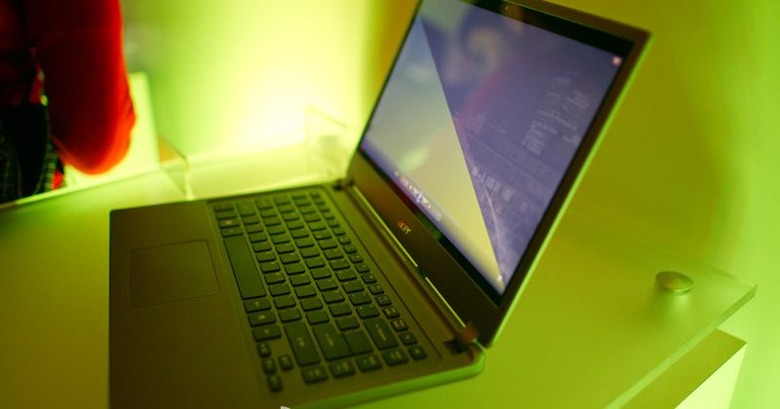 The Aspire S5 isn't the only thing Acer unveiled today, but you'd be forgiven for thinking so. In addition to a bevvy of cloud services that were unfortunately uninspiring, the latest revisions of the Aspire Timeline series were show off in 14 and 15-inch varieties. These laptops aren't quite as flashy as their smaller sibling, but they combine a god set of features with solid (rated) battery life, and the magnesium build is worth a look from any fan of good design.
The 15-inch version is the clear winner between the two, thanks to its full number pad. This is an unfortunately rare occurrence in the larger side of the laptop world, and a refreshing change in the Timeline Ultra 15, especially since the keyboard remains full size. Other than that and the obvious changes in screen size, the two models are identical.
The Timeline series has always focused on a thing and ligh frame with no compromises on expandability, and in that case both of these laptops deliver. Calling them ultrabooks is a bit on the generous side, but they're still extremely slim for Intel Core laptops with DVD drives. High-end options like SSD rives should help make them competitive to similar models, as Acer's machines tend to be.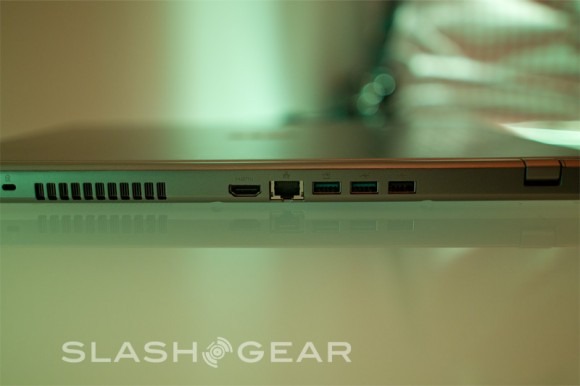 The magnesium shell helps to make typing feel good, with no serious flexing or bending of the keys, which unfortunately lack a backlight. The screens on display are that standard 1366x768 fare, but bright and sharp enough to be comfortable for extended use. Acer's media software is complimented by Dolby Home Theater and an HDMI out. But if you're considering a timeline Ultra over something else, it's probably because of that built-in DVD drive. The drive is there on both models, which should be enough for most, though one of them stuck on the model I tried and had to be physically moved.
There's a lot going right for the latest entries in the Timeline series, even before we get a chance to try out that much ballyhooed 8-hour battery life and Acer's new cloud software ourselves. The Timeline Ultras should be available at retailers sometime in the first quarter of this year.