Acer Aspire S7 Ultrabooks with Windows 8 appear on October 26th

It's time to jump back in to the Acer universe with Windows 8, Microsoft's next-generation operating system set for release later this month with none other than the S7 series Ultrabook. The Acer Aspire S7 Ultrabook is a "razon-thin" notebook working with a 10-point touchscreen and a 3rd generation Intel Core processor right out of the box. This device – or set of devices, as it were, starts at just .47 inches and weighs as little as 2.29 pounds – that's tiny!
The Aspire S7 Ultrabook series has up to 12 hours of battery life with a second optional battery and works with solid state drives for next-generation computing. You've got the choice of several different setup options including more than one choice for your most-wanted Intel Core processor from the 3rd Generation – Ivy Bridge. This device has existed as a Windows 7-toting release for a very brief period before this new iteration as well.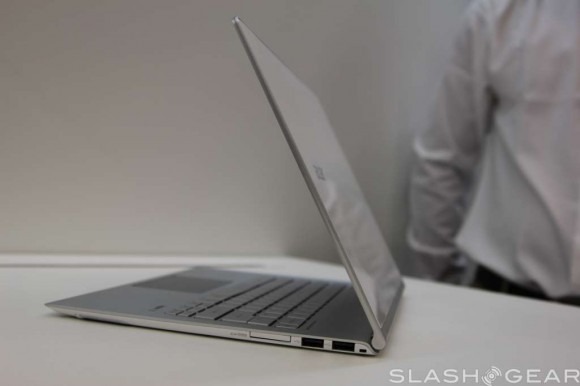 You've got 4GB DDR3 dual-channel memory onboard, Intel HD Graphics 4000 with 128MB of dedicated system memory and support for Microsoft DirectX 11. This setup also includes triple independent display support for you multi-display users. The main display is an 11.6-inch Full HD 1920 x 1080 widescreen CineCrystal LED-backlit panel with a 16:9 aspect ratio. You've got 2 USB 3.0 ports, 1 micro-HDMI out with HDCP support, 1 headphone/microphone-in jack, and one DC-in jack for your AC adapter for power.
With Windows 8 inbuilt and a 10-point touchscreen display backing it up, this generation of Intel-toting Acer Ultrabooks will be catching the eye of many a creative individual as well as the business minded, not to mention the on-the-go computing individual. With an entirely minimalistic looking all-silver-colored metal design and no-nonsense setup, the Aspire S7 will be a real competitor in the Windows 8 Ultrabook market space.
This device will start at MSRP $1,299.99 with a Core i5 processor inside – the i7 processor build will be MSRP $1,699.99, and both models will be available on October 26th. Also of note: the lids of these devices will be covered with either aluminum or white Corning Gorilla Glass 2 – hot stuff! You'll also be glad to know that you'll have the ability to pull back the display 180 degrees and even switch the orientation of the display for sharing – interesting stuff!