Acer Aspire S3 ultrabook gets Ivy Bridge refresh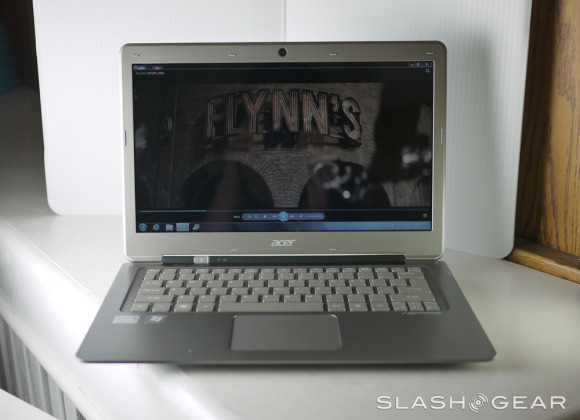 We've already had our hands on the lovely silver beast that is the Acer Aspire S3 ultrabook, and now it's come time to refresh the lineup with a 3rd Generation Intel Core i7 processor and a 256GB Solid State Drive to boot. This Acer refresh includes a lovely new champagne color and has a price structure starting at just $648 USD. This device is what Acer notes is "one of the most affordable ultrabooks on the market" and we'd have to agree!
This is the first generation in Acer's ultrabook efforts, refreshed here in a second shot that's set to take the original to lunch with 3rd Generation Intel Core i3 and Core i7 processors – Ivy Bridge that is. This update includes all of the excellent features we enjoyed in the first round which you can see in our Acer Aspire S3 with Core i7 Review and tacks on the boost of Intel's next generation.
[vms 360d0eb8e9504c78d38b]
Have a peek at our hands-on video with the original above, check out the gallery of next-generation photos above and below, and check out our timeline below for all the S3 and S5 action you can handle. Be sure to check out the Acer Aspire S5 out specifically since it's being released alongside this refreshed S3 – it's a bang-out job of an ultrabook for sure!