Acer abandons Thunderbolt in favor of cheaper USB 3.0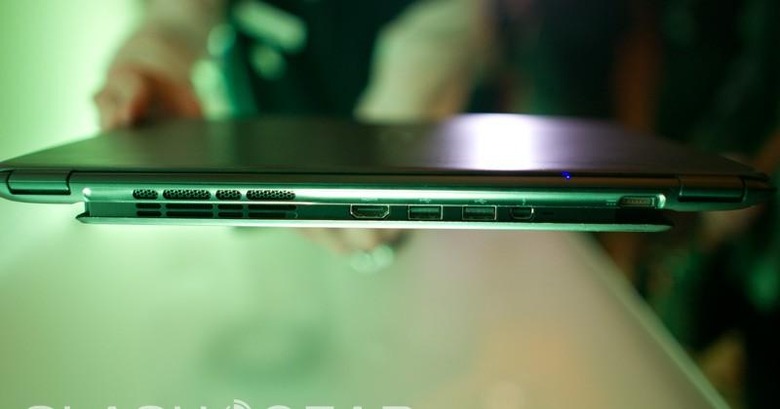 Acer has ditched plans to push Thunderbolt on its Windows PCs, turning instead to USB 3.0 despite being the first PC manufacturer to support Intel's high-speed connection. According to Acer, which first included Thunderbolt on the Aspire S5 ultrabook in early 2012, it's a matter of cost, USB 3.0 offering comparable speed among other advantages, and the continuing shortage of peripherals actually using Thunderbolt technology that have soured it on the port.
"We're really focusing on USB 3.0 – it's an excellent alternative to Thunderbolt," Acer spokesperson Ruth Rosene told CNET. "It's less expensive, offers comparable bandwidth, charging for devices such as mobile phones, and has a large installed base of accessories and peripherals."
Acer was one of a trio of PC manufacturers said to be shifting interconnect attention to Thunderbolt back in 2012, including ASUS and Lenovo. Since then, Dell, HP, and Gigabyte have all released laptops or desktops with the port, which offers 10 Gbps in each direction simultaneously.
Apple is the company most associated with Thunderbolt, however, including the port on all of its current MacBook notebooks, and most of its Mac desktops. The new Mac Pro 2013 will even debut Intel's second-gen version, Thunderbolt 2, with even greater bandwidth.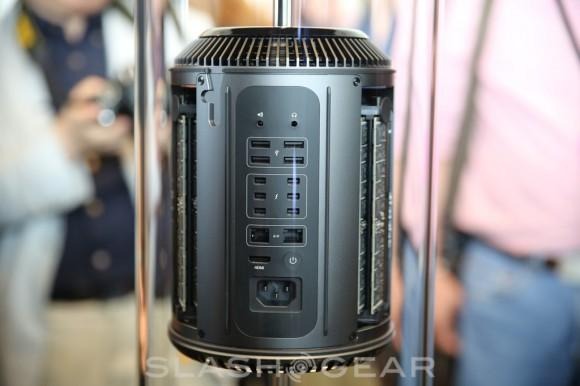 Whereas the current Mac Pro is a sizable tower, the new version is a far smaller cylinder. Instead of offering multiple internal bays for expansion, Apple expects Thunderbolt 2 to be used, with six ports in total, each offering daisy-chaining support for up to six devices, for a total of 36.
Exactly what devices will be hooked up is perhaps Acer's lingering concern. The market for Thunderbolt peripherals remains small, with high-speed external storage often using SSDs the most common application. They're expensive, however, and target a niche audience; even the new Mac Pro includes USB 3.0 ports, recognizing the connectivity standard's ubiquity.