Acer 2019 notebooks and Chromebooks revealed in all flavors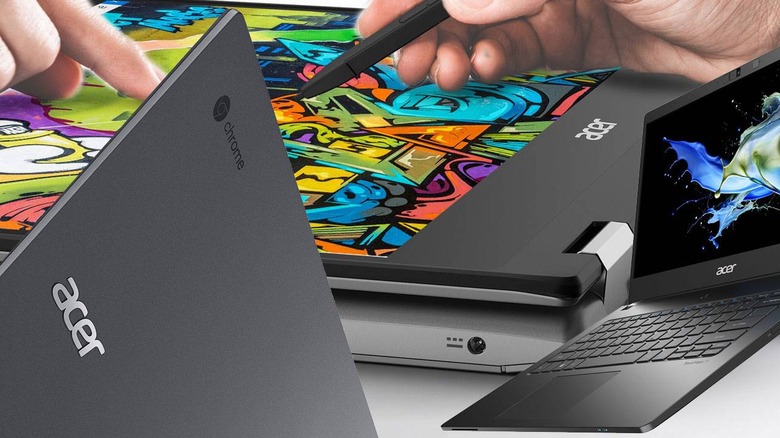 Acer showed a collection of PCs this week and a whole load of newly empowered notebooks (or laptops, if you prefer) – plus a couple of new Chromebooks for good measure. These machines look a lot like they did in their otherwise most-recent iterations, with most changes happening under the hood. Included in the mix were the Acer Chromebook 715, Chromebook 714, TravelMate P6, Spin 3 (with stylus!), Aspire 1, Aspire 3, Aspire 5, and Aspire 7.
Note here that Acer revealed other hardware this morning, and we've got the lot detailed in a collection of articles outside the one you're currently reading. Head to the SlashGear Acer tag portal to see all the other stuff revealed this afternoon. And be sure to scroll back, too, as Acer reveals and releases different sorts of computers basically year-round.
Below you'll see basic rundowns of the specs in each and every one of the notebooks and Chromebooks revealed today. These specs come straight from Acer, and show the following features. Model, Operating System, Screen size/type, Processor, Memory, Graphics, Storage, Dimensions, Weight, Battery Life, Wireless tech, and Audio.
2019 Chromebooks
The two Acer Chromebooks revealed this week have military-grade aluminum casings for enterprise-class markets. They've both got Citrix-certification and fingerprint readers and the larger of the two is the first Chromebook with a dedicated numeric keypad. It's no camera on the bottom, but it's new!
The Acer Chromebook 714 will be available in a variety of configurations starting in North America in July. This machine will be available for prices starting at approximately $500 USD. Users will find the Chromebook 715 popping up in North America in July as well, starting at ... the same price as the 714, somehow or another – how about that?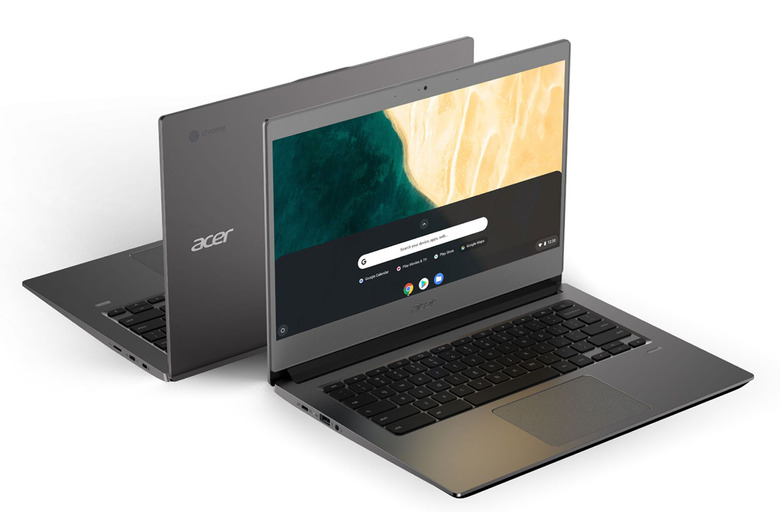 Spin 3
The Acer Spin 3 has its own stylus, rolls with an NVIDIA GeForce MX230 GPU, and has what Acer quotes as "up to 12 hours of battery life." Also it spins. Its display panel folds down and over its back, all the way nearly 360-degrees to become a tablet, suiting its stylus for all sorts of use-cases – like drawing graffiti previews like you see at the head of this article.
This notebook will be made available in North America in the month of June, 2019. Users will be able to purchase this notebook for prices starting at approximately $500 USD.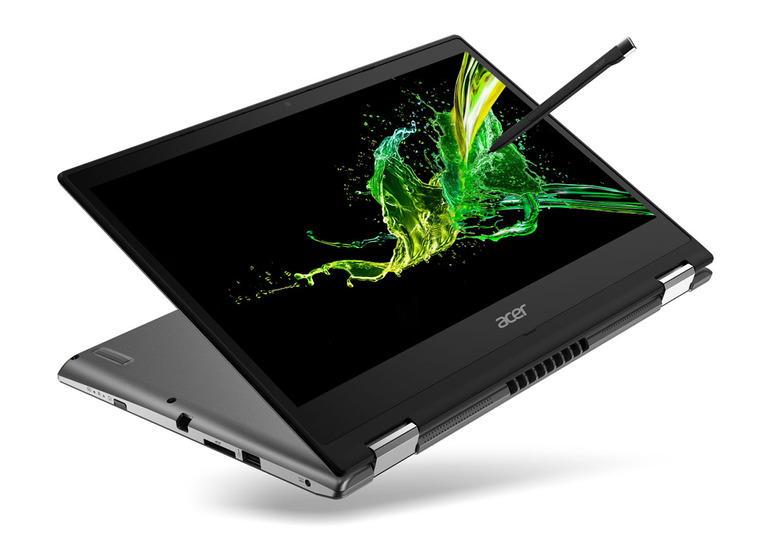 2019 Aspire Series
Four new Aspire notebooks are in-effect this week, each with their own set of features based largely on price. The most interesting of the bunch is the biggest, the Aspire 7. This device is beefy, with an Intel 8th Gen Intel Core i7 processor, "the latest" NVIDIA GeForce GTX GPU, and up to 16GB DDR4 RAM, upgradeable to 32GB with its 2x soDIMM modules.
The Aspire 7 has a 15.6-inch Full HD 1920 x 1080 IPS LCD display. Aspire 5 has either a 14 or 15.5-inch display, Aspire 3 has a 14, 15.6, or 17.3-inch display, and the Aspire 1 has a 15.6-inch display. They're all over the place.
The 2019 edition of the Acer Aspire 7 will be available in June in the USA starting at approximately $1k. Aspire 5 will also be available in the USA in June starting at $380, Aspire 3's coming to the USA in May starting at $350, and Acer 1 didn't seem important enough to include on the press release, so we don't know the price of this newest edition for 2019.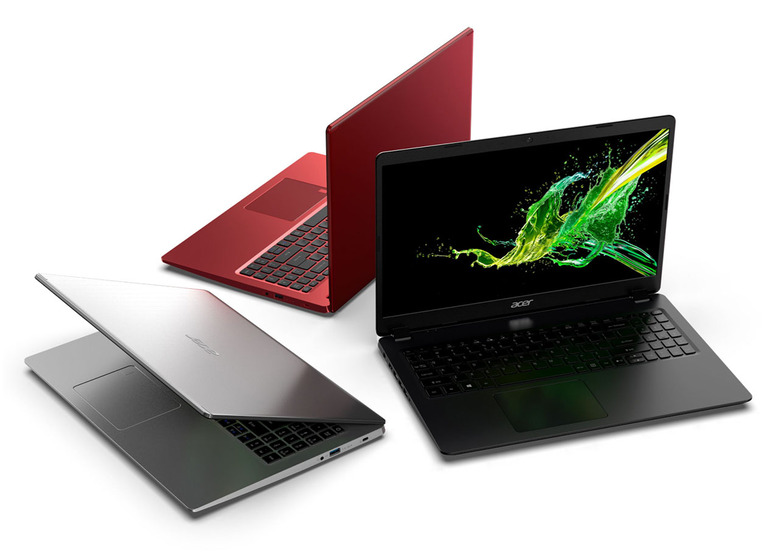 TravelMate P6
The Acer TravelMate P6 rolls with a 14-inch display with option touchscreen capabilities and a wide range of options for processor. All 8th-gen, Intel Core, i7 or i5, see the chart for information more specific than that. You'll need to be REAL specific with your needs here, with such incremental options for processor, really. You'll also get up to 20 hours of battery, according to Acer's tests.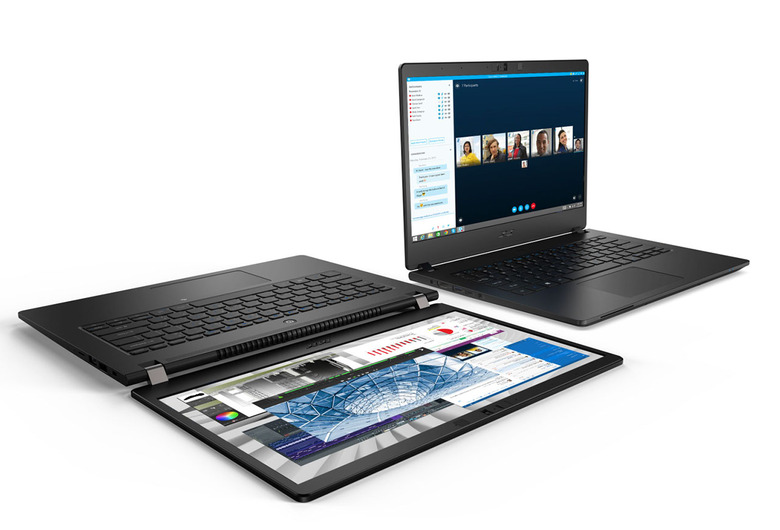 The Acer TravelMate P6 will be made available in the United States starting in June, 2019. This device will have a starting price of approximately $1,150 USD. It'll be coming to EMEA in June, and China in May.