AAXA P1 pico-projector shipping for $279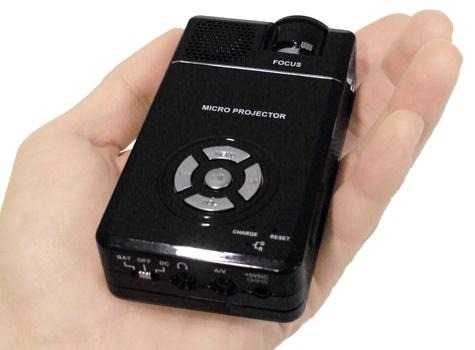 We may receive a commission on purchases made from links.
AAXA's P1 Pico Projector is finally shipping, and for $10 less than originally expected.  The compact projector – announced back in February 2009 – can project a 60-inch 640 x 480 image with 12 lumen brightness, using the company's proprietary LCOS chip.
There's also 1GB of internal memory, meaning the P1 can be used as a standalone media player rather than as a display for a connected iPod, notebook, DVD player or other source.  A microSD card slot augments that storage, and there's a built-in speaker together with a standard headphone socket.
The design of the AAXA P1 looks very similar to that of the Beambox R1 pico-projector we reviewed last month, which also has an onboard media player and 1GB of memory.  However the R1 boasts 30-lumen brightness, which suggests the two companies have made their own tweaks to a core design.  As for the AAXA P1, it's available through Amazon for $279 with free shipping.
[via PicoProjector-Info]