A Simple Tweak Is Making America's Top-Selling Truck Greener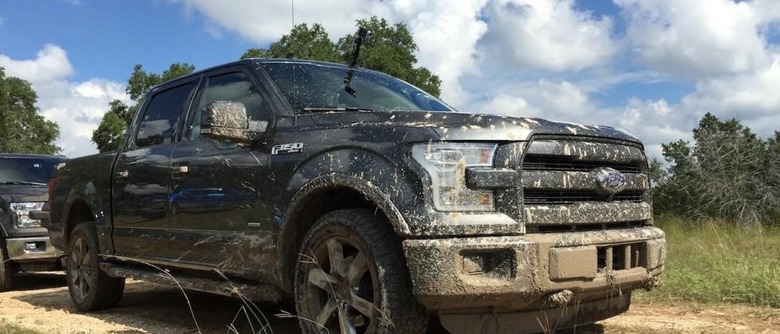 Gas prices might be at a refreshing low, but coaxing more miles – and fewer emissions – out of each gallon still has its charms. Ford plans to do that with its best-selling F-150 truck courtesy of a fairly simple tweak for the 2017 model year, fitting more of its EcoBoost engines with Auto Stop-Start technology.
If you've not driven a car with stop/start abilities before, it's a fairly simple system. Rather than leave the engine running when you're at a standstill – such as at a stop sign or traffic lights – it's briefly turned off, restarting quickly when you lift your foot off the brake.
That might not sound like much, but it can be the difference between a manufacturer hitting its EPA economy targets and missing them by an mpg point or two.
Ford already uses auto stop/start on the 2016 model year F-150, but only with the 2.7-liter EcoBoost engine. For the 2017 model year, however, every EcoBoost will have it as standard: both the 3.5-liter and the high-output 3.5-liter.
That means, yes, the 2017 F-150 Raptor – Ford's hotly-anticipated sports truck – will also save a little gas by shutting the engine down when it's not needed.
However the naturally-aspirated 3.5-liter V6, and the big 5.0-liter V8, won't offer the technology.
Since there are times when a truck driver might not want stop-start to kick in, the system will automatically deactivate when the F-150 is towing, or if it's set to four-wheel-drive mode.
Ford isn't saying exactly how much gas will be saved at this point, or indeed what sort of reduction in CO2 emissions should be seen. That, the company points out, will depend on overall driving style, but we should get an idea when the 2017 EPA figures are released.