A new way to run Android on an iPhone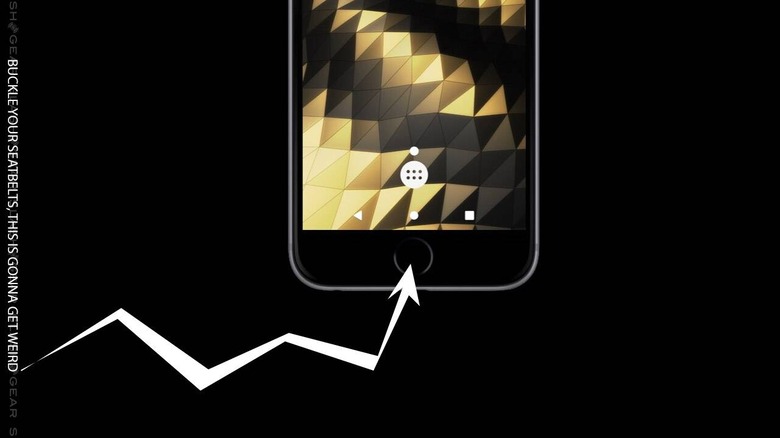 This week the folks at Corellium released Project Sandcastle, a method with which an iPhone can run Android. It's not especially simple, and it doesn't really run like a full-fledged Android phone would, but it's real. The hack comes courtesy of Chris Wade and his associates, who've released this bit of software amid a legal row with Apple for their creation of software versions of the iPhone "for security and testing."
This is not the first time this crew of creators have been able to run a version of Android on an iPhone. They first did so all the way back in 2008, with the first iPhone. Here in 2020, they've created a download site where people can run a Beta version of their Android-on-iPhone software, Project Sandcastle.
SEE TOO: Honestly the "free" iPhone 7 is still pretty great
"Android for the iPhone has many exciting practical applications, from forensics research to dual-booting ephemeral devices to combatting e-waste," says the site. "Our goal has always been to push mobile research forward, and we're excited to see what the developer community builds from this foundation."
In a Forbes interview on the subject, David Hecht, partner at Pierce Bainbridge and Corellium's counsel said, "Apple's dominance allows it to decide everything from what apps will be allowed in the market to the commission it charges developers."
"Corellium's solution to run Android on iPhone will finally provide customers with a viable alternative to Apple's App Store and iOS," said Hecht.
It's almost as if Corellium wants Apple to split its business in two, with hardware and software in different camps. Instead of releasing this hack as an experiment in what's possible outside the rules set by Apple, they've gone ahead and made their point center on what they think Apple should allow developers and its paying customers.
If you'd like to take a peek at Project Sandcastle, tap the link above. There you'll find that you'll need an iPhone 7, iPhone 7 Plus, or an older iPhone Touch to get this hack off the ground. You'll also need to jailbreak your iPhone or iPod Touch using the system called checkra1n. This is not for users with weak stomachs, of that you can be sure.