A new $200 Oculus headset could make VR mainstream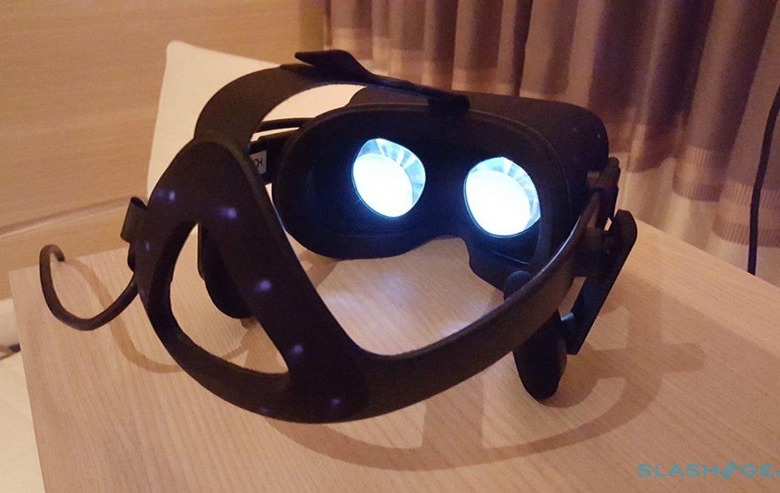 When it comes to VR, customers have options on both the high-end and the low-end, but nothing that's firmly in the mid-range. If you want an introduction to virtual reality, Samsung's Gear VR makes a good jumping off point, as all you need is a Samsung phone to make it work. On the other side of the coin, HTC and Oculus have the high-end on lock down with headsets that cost hundreds of dollars and require a beefy PC to work. What about everyone else who may want a reasonably powerful headset that doesn't require a PC? Oculus may be gearing up to unveil a headset aimed at that very segment.
According to a new report from Bloomberg, Oculus and parent company Facebook have a standalone VR headset in the works. This new headset wouldn't require any kind of extra hardware to run – simply put the headset on and be whisked away into a world of virtual reality. Notably, virtual reality headsets that don't require the horsepower of a PC backing them can also be wireless, something that neither the Oculus Rift nor the HTC VIVE can claim.
This new headset could cost as little as $200, which would be a big win for those looking to buy an affordable headset. Bloomberg's sources say that it will be controlled by a remote – similar to the new Gear VR or Google's Daydream View headset – and that it will be powered by a Qualcomm Snapdragon processor. The headset will get a reveal later this year, but it won't launch until sometime in 2018.
This is an interesting report, but not an altogether surprising one. Other companies have indicated their intention to enter the realm of standalone VR – Google announced one such headset at its I/O conference earlier in the year, a product of a partnership between it and HTC. Beyond that, Samsung's own standalone VR headset was leaked earlier this month.
So, Oculus already has at least two competitors when it comes to standalone VR. From here, it's a race to see who get their headset out the fastest. Obviously, take this with a grain of salt, but don't be surprised to discover that this report is legitimate later on down the road, as standalone headsets are definitely something that Facebook is interested in pursuing.
SOURCE: Bloomberg