A 6.5-inch iPhone X Plus could fix Apple's iPad headache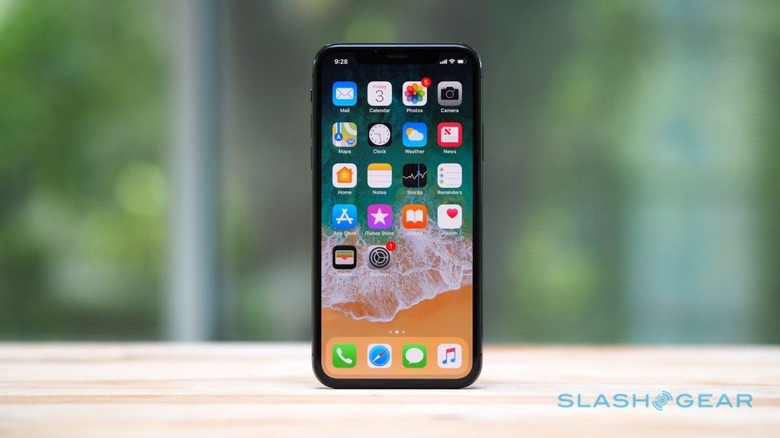 For a long time, Apple obstinately stuck to one of the smallest touchscreens in the smartphone industry. At a time when Android rivals were embracing phablets, the 4-inch display on the iPhone 5s was an odd point of pride for Apple and its users: their message, that iOS was so well designed, that it didn't require a vast screen in order to be functional.
Of course, that all changed in 2014, with the arrival of the iPhone 6 and, more importantly, the iPhone 6 Plus. Last year, Apple nudged up the display size again, with the iPhone X. While it may not look like it at first glance, despite the iPhone 8 Plus being physically bigger in the hand, its 5.5-inch screen is actually a little smaller than the notched 5.8-inch panel the iPhone X uses.
Now, if the rumors are to be believed, Apple is about to go for broke with screen size. The chatter for 2018 is of a 6.5-inch iPhone X Plus, a phablet that not only dwarfs the displays of the current iPhone line-up, but its Android rivals too. Sitting alongside an updated iPhone X – and a rumored third iPhone, with an LCD screen that targets a lower price point – the iPhone X Plus would not only be Apple's biggest screen to-date, but be one of the biggest smartphones on the market, period.
The design changes Apple made in 2017 should help it avoid being monstrous in the hand or pocket, mind. By ditching the physical home button, along with shrinking the bezels as much as technologically possible, Apple already put the iPhone X's sizable screen into a handset more akin to an iPhone 8 in overall dimensions. The iPhone X Plus should end up doing something similar but in an iPhone 8 Plus-sized package. Large, yes, but not ridiculously so.
It does raise a few questions about Apple's intentions, nonetheless. Perhaps the most significant: what does the iPhone X Plus mean for the iPad mini?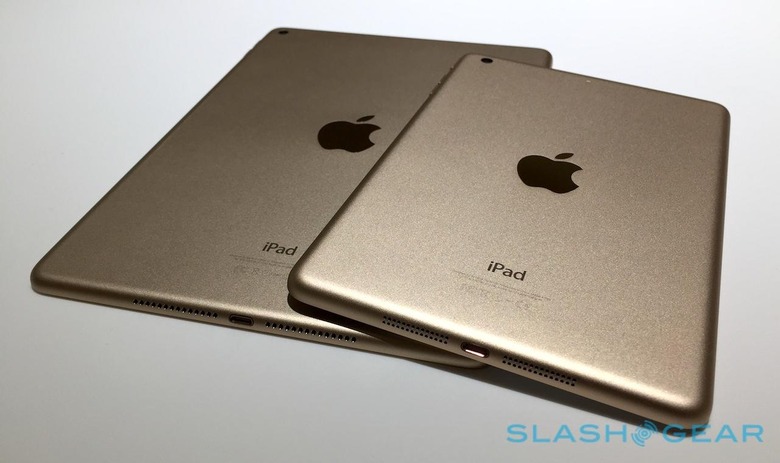 Apple's smallest tablet hasn't been updated since September 2015 and the iPad mini 4. Even then, Apple didn't seem especially enthusiastic about the updated small tablet. The iPad mini 4 got a brief mention after the iPad Pro had soaked up all the attention in the keynote, perhaps befitting given its relatively conservative upgrade in features.
With the iPhone X Plus expected to benefit from Apple's existing – and new – multitasking features in iOS, there's a good argument for the iPad mini to be retired altogether. Yes, its 7.9-inch screen is larger than the panel the 6.5-inch iPhone is expected to use, but not by much. The iPhone X Plus is, at a rumored 2688 x 1242 resolution, more pixel-dense than the iPad mini 4, too.
Apple doesn't break down tablet sales by model, but it's not hard to imagine that the iPad mini 4 isn't contributing especially large numbers. Market analysis firm IDC concluded earlier this month that, while detachable tablets – 2-in-1s of which the iPad Pro with its removable keyboard is one – saw some growth in 2017, demand for traditional slates slumped. Axing the iPad mini in favor of a large iPhone would not only refocus Apple's tablet line-up but encourage cellular activations among those switching a small slate for a big smartphone. After all, the majority of iPhone X Plus will be activated on a mobile network, something that's unlikely to be the case for the LTE-enabled iPad mini.
As strategies go, we've already seen how Apple's premium-priced iPhone X could bolster the company's bottom line even if unit sales weren't as high as some analysts expected. The iPhone X Plus is certain to carry a heftier price tag, too. Even if not every would-be iPad mini buyer chooses to pick up an iPhone X Plus instead, the price delta should still make it a winner.