It's Now Easier To Use Google Keep On Some Wear OS Smartwatches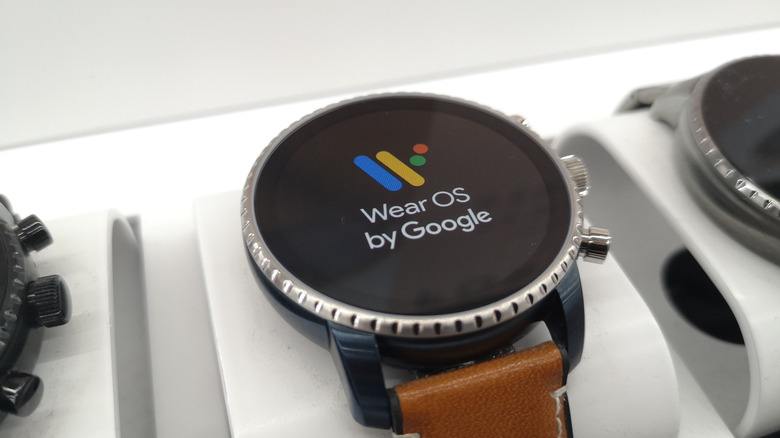 Kamil Smyk/Shutterstock
Smartwatches are designed to provide nearly instant access to information and functionality that would otherwise require us to pause and pull out our phones. Given their small sizes, however, these devices can sometimes result in more work than necessary instead. That's especially true if you have to swipe through multiple screens or long lists just to get to the app or function that you need, only to find yourself again having to deal with pecking at the screen or voicing out your command. While they aren't critical on phones, home screen widgets or faces on smartphones can be a game changer, and Google is, fortunately, doing that for its first-party apps like Keep — unfortunately, with a big caveat.
The small screens on smartwatches make them inconvenient for anything other than looking at information. Adding data, like making lists or taking notes, requires either a private space where you can speak to a virtual assistant or the patience to swipe away at a small keyboard. That is only after you've actually reached the app you want to use, which could involve scrolling through a list or grid of icons to find the one you want. Triggering Google Assistant or Apple Siri to do the action is, of course, faster, but you'll need your watch to be able to hear you clearly in the first place.
Google finally got the message when it launched the Tiles library for Wear OS, the equivalent of home screen widgets on Android phones and tablets. This would allow developers to create shortcuts to their most important functions and have that screen just a swipe or two away. These include not just third-party apps but even Google's own first-party selection, and Keep is the latest one to get the Tiles treatment.
Keep notes instantly with Wear OS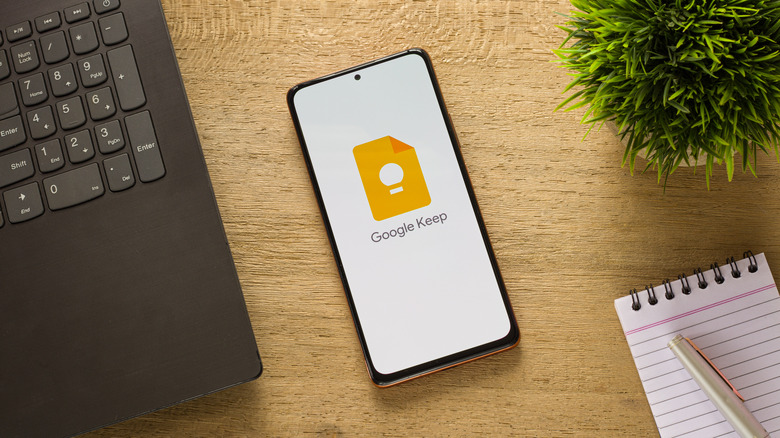 sdx15/Shutterstock
9to5Google spotted the update to the Google Keep app for Wear OS that brings this new Tile to a select number of smartwatches. Keep is the fourth Google app to get this treatment, following Clock, Fit, and YouTube Music. The company still has a lot of work to do, but it might be picking up the pace with the launch of the Pixel Watch just around the corner.
The latest version of Keep for Wear OS now has a Tile screen with two large buttons for creating a new note or a new checklist, as well as a pill button to browse existing notes. This should reduce the number of swipes and taps you'll have to do just to take a quick note. It won't change anything in the way you still have to dictate or swipe the text, but it can still be a significant time saver.
Unfortunately, this good news comes with a rather disappointing catch for Wear OS fans. The new Tile seems to be available only on Wear OS 3, as users of older Wear OS versions have reported the absence of the Tile. This, in turn, means that Google Keep's new Tile is only available on the Galaxy Watch 4 and 5 series as well as the Montblanc Summit 3, the only smartwatches running the latest version of Wear OS so far. There will be new smartwatches coming later this year, including the Pixel Watch, so the narrative could change for the better soon. Whether or not it will become available on older versions of Wear OS, however, is probably unlikely.