The Reason Some Alienware Computers Are Banned In 6 States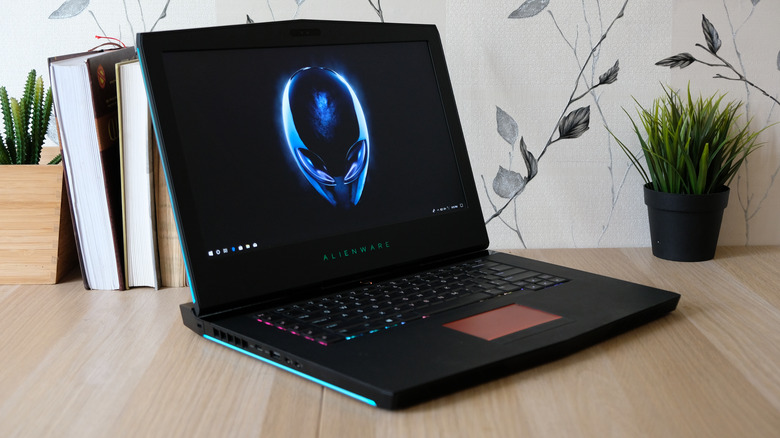 Lastroll/Shutterstock
At the end of July 2021, Alienware (owned by Dell) started making headlines when some of its prebuilt Aurora R10 and R12 gaming PCs suddenly became unavailable to customers in California, Colorado, Hawaii, Oregon, Vermont, and Washington. If you tried ordering one of its high-end gaming computers — with certain specifications, mind you — a disclaimer said that "due to power consumption regulations adopted by those states," Dell would cancel any orders destined for them.
But it only appeared on some of the R10 and R12 product listings, not all of them. Dell confirmed to The Register that a moratorium on those models had to be made because, on July 1, the California Energy Commission (CEC) began enforcing its Tier 2 energy efficiency standards for desktop computers, integrated desktops (AIO), thin clients, and mobile gaming systems.
The CEC standards looked at power consumption during short-idle, long-idle, sleep, and off-modes, which in turn impacted the device's "expandability score" (ES). The ES calculates a computer's power consumption based on what type and how many interfaces were attached (USB, Thunderbolt, PCI-Express, SATA, etc.) during non-active usage modes. It also was designed to consider the additional horsepower needed for things like high-end graphics cards, system memory, liquid cooling, case lighting, and any other gizmo gamers wanted to add to their rigs.
How the regulations impact gamers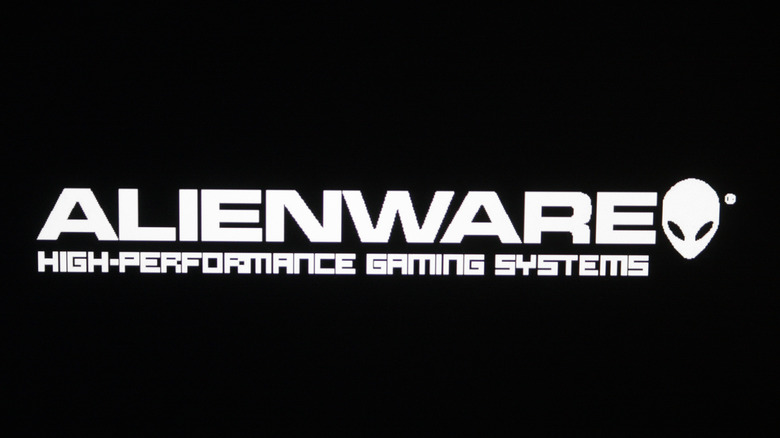 360b/Shutterstock
Setups can vary wildly from person to person, but as standard measurement, desktops with an ES score less than 250 made between January 1, 2019, and July 1, 2021, couldn't use more than 50 kilowatt‐hours (kWh) per year. Desktops with an ES score of 251-425 needed to use less than 80 kWh, and those with an ES between 426-690 couldn't go above 100 kWh per year (via The Register). After July 1, 2021, those energy allowances went to 50, 60, and 75 kWh, respectively.
In a 2020 report from the Semiconductor Industry Association, the power used for regular computer usage doubles every three years, but energy production worldwide only grows about 2% yearly. That does not consider all the high-end gaming gear, the sales of which have doubled in the last two years.
According to the Product Compliance Datasheet for the Alienware Aurora Ryzen Edition, it used 563.01 watts when stressed and 66.29 watts when under short idle. It didn't pass, and was thus why certain model R10s and R12s stopped selling in those six states. A fact that Dell stressed only applied to a few select configurations of Alienware Aurora computers across its entire lineup of gaming PCs (via The Register).
Gaming computers use a lot more power than you think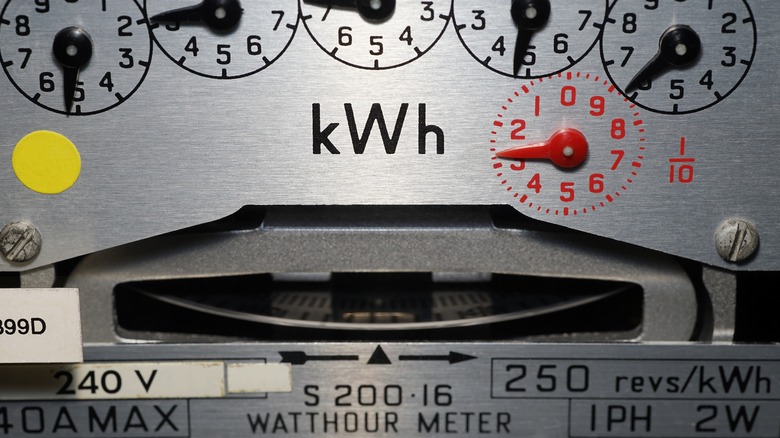 Alex Yeung/Shutterstock
Despite another wave of Tier 2 requirements that kicked in on December 9, 2021, and wrangled in "computers with high-speed networking capability, multi-screen notebooks, notebooks with cyclical behavior, and monitors with high refresh rates," things seemed to have loosened up.
Today, the Ryzen Edition R10 gaming desktop product page does not mention restricted sales in any state, including those previously on the list. And checking some of the configurations from its newest line of gaming PCs is also devoid of any restricted sales jargon. Thus, it would appear that Alienware has fixed its power consumption issues.
Interestingly, the power standards don't apply to individual components like motherboards, graphics cards, power supplies, and CPUs. It only applies to prebuilt machines. So, if you're keen (and capable) on building your own rig, buying the components separately is the best way to avoid any future hassles.